A New Book on Father Willie Doyle, S.J.
August 19, 2017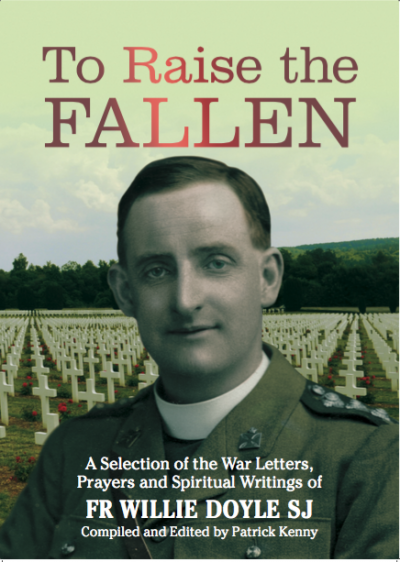 In the recently published To Raise the Fallen, Dr Patrick Kenny displays a remarkable gift for bringing his readers close to the soul of the heroic Father Willie Doyle, S.J. Pat Kenny writes of Father Willie Doyle with the accuracy of one who has scrutinised the primary sources, but also with the intuition and warmth of one who has spent long hours in the company of his subject. I particularly appreciate Chapter Three of the book: Spiritual Advice. In it, Pat Kenny gives us a florilegium of Father Willie Doyle's wise counsels. Among these, one reads:
Abandon yourself completely into the hands of God, and take directly from him every event of life, agreeable or disagreeable. Only then can God make you really holy.
'Begin again' is the motto of success in the path of holiness. Remember too that faults and falls rightly used help to teach us our weakness and to make us humble, and so are really a stepping–stone to greater sanctity.
A Madonna House Volunteer Staff Worker first introduced me to the daunting biography of Father Willie Doyle by Alfred O'Rahilly in, it must have been, the summer of 1968. I couldn't take it in. I tried to read it and it left me, I must confess, with a slight headache. I was too young and quite unprepared for the encounter with so incandescent a figure of holiness. Decades later, Father Willie Doyle came into my life again. This time, my own struggles, and the experience of salutary failure, had prepared me to hear what Father Willie Doyle had to say. Pat Kenny's book has the exceptional merit of bringing Father Willie Doyle close to ordinary people who, like myself, look to the saints for solace and find joy in their friendship.