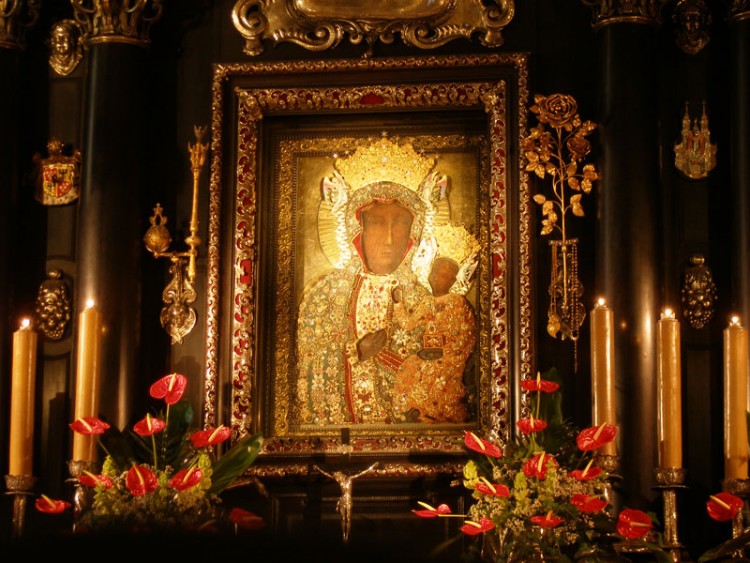 Upon arrival at Jasna Gora, the pilgrim has but one desire: to behold the face of the Mother of God and to pour out his heart before her. "Shew me thy face, let thy voice sound in my ears: for thy voice is sweet, and thy face comely" (Canticle 2:14).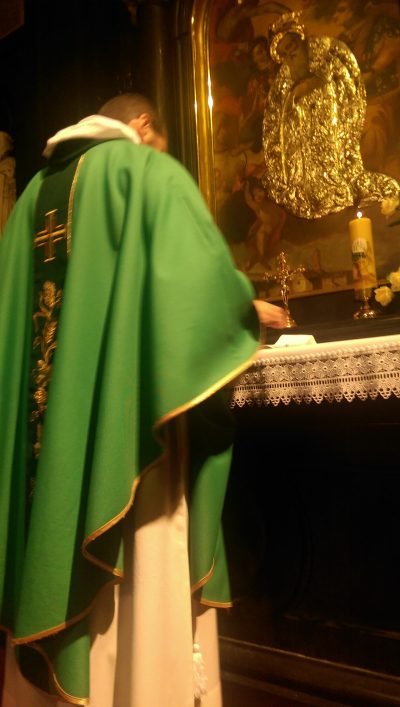 Holy Mass at the altar of Saint Paul the First Hermit. Oblate Brother Athanasius served the Mass. Pilgrims assisted in a reverent silence, devoutly kneeling at the consecration.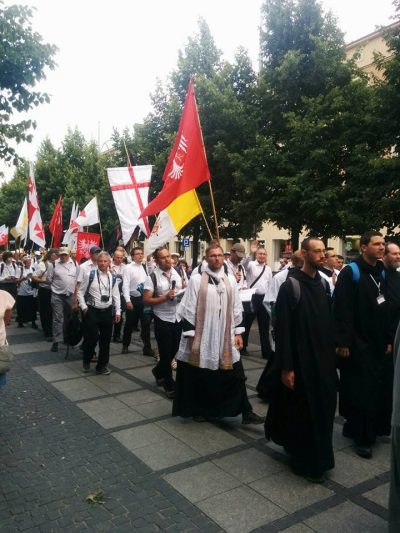 Arrival of the pilgrimage group at about 6:00 on the evening of the 14th. D. Elijah and Br Cassian are visible in the front.