Saint Elizabeth of the Trinity: Her Mission in Heaven
November 8, 2018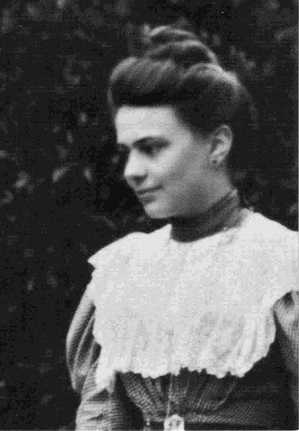 Saint Elizabeth in the Catechism
Opening the Catechism of the Catholic Church one morning, I discovered that among the ecclesiastical writers cited in the text, there are fifty-nine men and eight women. Three of the eight women cited are Carmelites, and one of the three is Saint Elizabeth of the Trinity: an outstanding honour for a young nun who died, hidden in her Carmel at Dijon, at twenty-six years of age on November 9, 1906.
Light, Love, Life
Faced with death, Saint Elizabeth of the Trinity said, "Je vais à la Lumière, à l'Amour à la Vie — I am going to the Light, to Love, to Life." The influence of the young Carmelite has grown prodigiously all over the world. Her Prayer to the Holy Trinity has been translated into thirty-four languages.
Her Mission
Before her death, Elizabeth sensed that she would be entrusted with a mission in heaven. "I think," she said, "that in Heaven my mission will be to draw souls by helping them go out of themselves to cling to God by a wholly simple and loving movement, and to keep them in this great silence within that will allow God to communicate Himself to them and transform them into Himself."
God at Work in Us
Saint Paul, whose Epistles were the young Carmelite's daily nourishment, says: "God is at work in you, both to will and to work for his good pleasure" (Phil 2:13). Saint Elizabeth's secret of holiness was total surrender to God at work in her for his good pleasure, transforming her into the Praise of His Glory (cf. Eph 1:6). Believing this, one dares to pray, "I trust, O God, that you are at work in me, even now, both to will and to work for the praise of your glory."
For the Praise of His Glory
The Catechism says that, "even now we are called to be a dwelling for the Most Holy Trinity: 'If a man loves me," says the Lord, 'he will keep my word, and my Father will love him, and we will come to him, and make our home with him'" (Jn 14:23). And as a kind of commentary on the mystery of the indwelling Trinity, the Catechism gives us Saint Elizabeth of the Trinity's magnificent prayer. I know souls who by dint of repeating that prayer day after day have learned it by heart; God alone knows what changes it has wrought in them . . . for the praise of His glory.