Nothingness doesn't even attach itself to nothingness
October 25, 2018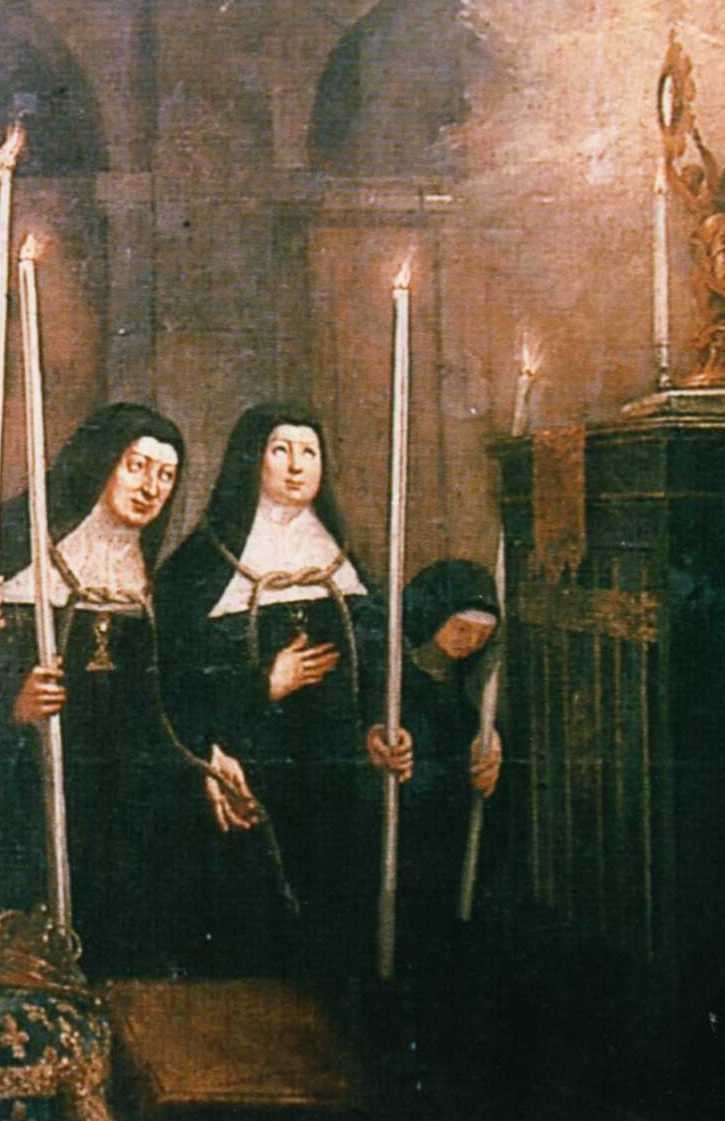 In 1699, Mother Mectilde again writes to Mother Saint–François–de–Paule Charbonnier. The latter is, it would seem from the tone of this letter, well on her way to ennothingment. Mother Mectilde gives her customary sound advice, ending with, "Have yourself some harmless fun."

I do not doubt for a minute, my dear daughter that you have been finding all peace and all happiness in your nothingness, and on top of it all, the possession of God. One can say that this true nothingness contains in itself the treasures of grace and holiness. Take heart, then. Do not in any way shrink back from this blessed nothingness. And if you would verify that it is by the Spirit of God that you are there, see if it inclines you to death in all things by a holy indifference that is equally constant everywhere. Does it leave you indifferent and ready for anything?
I hope that, if you are faithful to this, you will enter into the possession of nothingness in everything, in such a way that nothing in life will be able to make you make you come out of it. Understand well, all the same, that I do not mean that you should be always thinking of nothingness and never dwell on anything else. Nothingness doesn't even attach itself to nothingness. You just have to make yourself a capacity for all that it will please God to do with you. Be ready for everything, without choosing and without selecting anything.
If I could speak with you, I would explain this better, but all I can do is to write you this little message. The Spirit of Jesus will do the rest in you. Leave yourself entirely to Him. What He began by His infinite goodness and mercy, He will complete by His love.
Pray to Him for me, and adore Him to make up for me. Alas! I am utterly eaten up, but Jesus is the glory and the support of everything. I am forever in Him, and this without changing, and you know that I am yours in Him and through Him. I embrace Sister N. tenderly and beg her, with you, to give me a few Communions to obtain from Our Lord the grace never to be opposed to the holiness of our Institute.
I greet all our dear Sisters also, but don't show this letter to anyone except Mother Prioress, if she wants to see it, and to my dear Sister of the Angels. Watch yourself lest you become indiscreet with regard to what is going on inside you. You would spoil the work of God in you rather than foster it. Don't be too abstract. Take nourishment and rest reasonably and, during your rest, take off your instruments of penance. Don't go to pray too soon after eating. Have yourself some harmless fun.