Stultus in risu exaltat vocem suam (VII:10)
February 7, 2018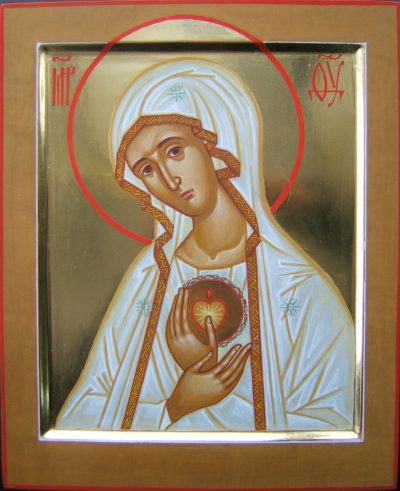 7 Feb. 8 June. 8 Oct.
The tenth degree of humility is, that he be not easily moved and prompt to laughter; because it is written: "The fool lifteth up his voice in laughter."
The Ninth, Tenth, and Eleventh Degrees of Humility are three aspects of a single proposition. Saint Benedict would have us understand that humility and pride are in the power of a man's tongue.
If any man offend not in word, the same is a perfect man. He is able also with a bridle to lead about the whole body. For if we put bits into the mouths of horses, that they may obey us, and we turn about their whole body. Behold also ships, whereas they are great, and are driven by strong winds, yet are they turned about with a small helm, whithersoever the force of the governor willeth. Even so the tongue is indeed a little member, and boasteth great things. Behold how small a fire kindleth a great wood. And the tongue is a fire, a world of iniquity. The tongue is placed among our members, which defileth the whole body, and inflameth the wheel of our nativity, being set on fire by hell. For every nature of beasts and of birds, and of serpents, and of the rest, is tamed, and hath been tamed, by the nature of man: But the tongue no man can tame, an unquiet evil, full of deadly poison. By it we bless God and the Father: and by it we curse men, who are made after the likeness of God. Out of the same mouth proceedeth blessing and cursing. My brethren, these things ought not so to be. Doth a fountain send forth, out of the same hole, sweet and bitter water? Can the fig tree, my brethren, bear grapes; or the vine, figs? So neither can the salt water yield sweet. Who is a wise man, and endued with knowledge among you? Let him shew, by a good conversation, his work in the meekness of wisdom. (James 3:2–13)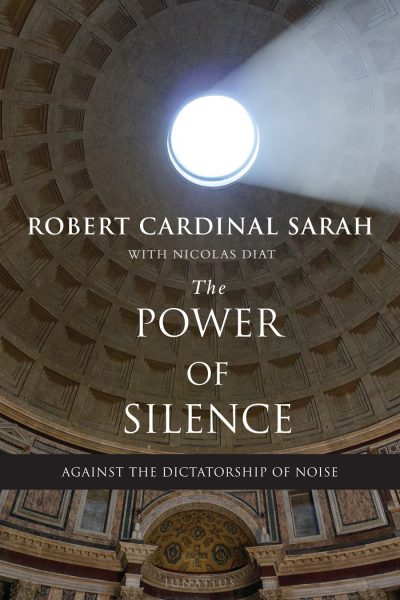 If you would be humble, control your tongue. If you would control your tongue, give place to Christ in your thoughts. If you would give place to Christ in your thoughts, fill your heart with the Word of God. What goes in comes out.
A good man out of the good treasure of his heart bringeth forth that which is good: and an evil man out of the evil treasure bringeth forth that which is evil. For out of the abundance of the heart the mouth speaketh. (Luke 6:45)
Attend to the liturgical providence of God. The Ninth, Tenth, and Eleventh Degrees of Humility occur at the same time as the feast of the Most Pure Heart of Mary in our proper liturgical calendar. Silence and humility become the virtues of predilection of souls who approach the Most Pure Heart of Mary, and who linger in her company. Our feast of the Most Pure Heart of Mary (as instituted by Saint Jean Eudes on February 8, 1642 and later adopted by Mother Mectilde de Bar and the Benedictines of the Most Holy Sacrament) falls within the Octave of the Purification of the Blessed Virgin Mary; it is a liturgical rumination of the prophecy of Saint Simeon and, at the same time, of the two Lucan verses concerning the Immaculate Heart of Mary:
And Simeon blessed them, and said to Mary his mother: Behold this child is set for the fall, and for the resurrection of many in Israel, and for a sign which shall be contradicted; And thy own soul a sword shall pierce, that, out of many hearts, thoughts may be revealed. (Luke 2:34–35)
But Mary kept all these words, pondering them in her heart. (Luke 2:19)

And his mother kept all these words in her heart. (Luke 2:51)
Saint Benedict tells us that certain things are incompatible with humility: much talking; boisterous or sarcastic laughter; talking that is disproportionately loud; and talking that is inflated by the need to affirm oneself and impose one's thoughts on others. All these things are indicators of pride. A sure cure for these things is a man's intimacy with the Most Pure Heart of Mary. One cannot live in the presence of Mary without growing in the practice of humility and silence. In this regard, the rosary is a school of humility and silence. Not only does the rosary, as Father Marie–Joseph Lagrange, O.P. (1855–1938) once said, "decapitate pride"; it also opens the door of an interior cloister that is perfectly silent, giving access to the hortus conclusus that is the Immaculate Heart of Mary.
As a commentary on the Ninth, Tenth, and Eleventh Degrees of Humility, I recommend Robert Cardinal Sarah's book, The Power of Silence. The book is suffused with the spirit of Saint Benedict, revealing the influence of monastic life on Cardinal Sarah. He writes:
Silence is not an idea; it is the path that enables human beings to go to God. God is silence, and this divine silence dwells within a human being. By living with the silent God, and in Him, we ourselves become silent. Nothing will more readily make us discover God than this silence inscribed at the heart of our being. I am not afraid to state that to be a child of God is to be a child of silence.