Intercession for the Sick
February 24, 2018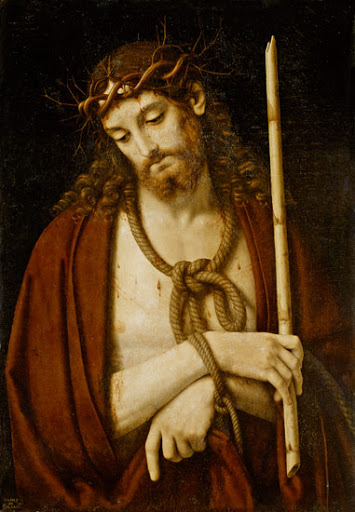 O great Passion,
O profound Wounds!
O outpouring of blood!
O highest Sorrow!
O Death suffered in every bitterness,
to the sick give health,
to the blind give sight,
to the weary give rest,
to the sorrowing give joy,
to the despairing give hope.
Let Thy suffering be our wholeness,
Thy wounds our salvation,
Thy Blood our cleansing,
Thy death our life. Amen.
Nearly every day, people ask the prayers of our monastery for the sick, the troubled, the depressed, the despairing, the bereaved, and the the lonely. We are asked to pray for children and for the very old, for couples and for families, for priests and for religious. Some call at the monastery gatehouse to ask for prayers; others write to us; still others send their request by email, or request an enrolment in our Benedictine Eucharistic Guild. All of these requests and intentions are gathered up, brought into the radiance of Our Lord's Eucharistic Face, and presented to His Heart.
Christ suffered for our sakes, and left you his own example; you were to follow in his footsteps. He did no wrong, no treachery was found on his lips; he was ill spoken of, and spoke no evil in return, suffered, and did not threaten vengeance, gave himself up into the hands of injustice. So, on the cross, his own body took the weight of our sins; we were to become dead to our sins, and live for holiness; it was his wounds that healed you. (1 Peter 2:21–24)
A skilled physician can make a diagnosis by observing his patient. Christ, the Divine Physician, sees all; He knows all. No pathology of body, soul, or spirit is hidden from Him. He would have us come to Him as to a physician in whom we have boundless confidence. His divine gaze sees all at once. In the Gospels, Our Lord sometimes elicits the prayer of one who is suffering: "What wouldst thou have me do for thee?" (Luke 18:41). When Our Lord asks such a question, it is not because He is seeking knowledge, but because He seeks to engage the suffering person, at the level of faith, in the work of his own healing. It is good, during these days of Lent, to pray for the healing of the sick.