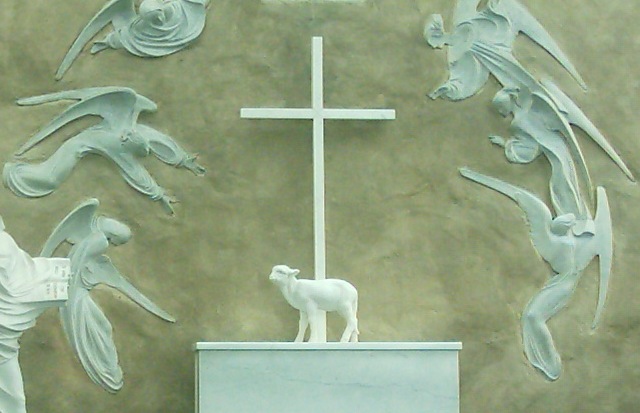 Homily, First Day of Retreat to Priests of the Diocese of Galway
Knock Shrine, Co Mayo
Monday, 8 May 2017
Having heard these things, they held their peace, and glorified God, saying: God then hath also to the Gentiles given repentance unto life. (Acts 11:18)
These words, given us on the first day of our retreat, fill me with an immense hope: the God who grants repentance unto life — pœnitentiam dedit Deus ad vitam — even to the pagans, that is, to those who did not see it coming, will not refuse the same grace of repentance to you, dear Fathers, and to me today. God would have us begin this retreat in compunction of heart. An old–fashioned word— compunction — you may think, but one that expresses perfectly the grace without which there would be no reason to continue this retreat. Ask then today, without delay, for the grace of compunction, repentance unto life, pœnitentiam ad vitam.
Repentance is not something that we produce in ourselves. It is not an emotion that we wring out ourselves by morbid introspection. Certain discourses about "exciting" oneself to sentiments of contrition would almost suggest that it has to do with a manipulation of one's emotions. Repentance — compunction — begins not with us, but with God. A man repents when the Word of God, "more piercing than any two edged sword" (Hebrews 4:12), strikes the heart and pierces it through, leaving a great gaping wound that becomes a port of entry for divine grace. It has always been thus.
So shall my word be, which shall go forth from my mouth: it shall not return to me void, but it shall do whatsoever I please, and shall prosper in the things for which I sent it. (Isaias 55:11).
This speeding Word, shot like an arrow from God to man, is the very Word that in the second chapter of the book of Acts struck and pierced the hearts of those who listened to Peter:
Now when they had heard these things, they had compunction in their heart, and said to Peter, and to the rest of the apostles: What shall we do, men and brethren? (Acts 2:37)
This is the Word that struck and pierced the heart of the young Antony in Egypt in about the year 270. Saint Athanasius recounts, in his Life of Antony, that no sooner had Antony heard the liturgical proclamation of the Gospel than he went out of the church to put into practice what he had heard. The man wounded by the Word of God is compelled to cry out, even if it is with much groaning, "I cannot remain as I am. Things cannot remain as they are. Lord, what wouldst Thou have me do?"
This is the inestimable grace of compunction. Blessed Abbot Marmion wrote, "As I advance in life, I see ever more clearly that our lack of stability and of progress in virtue is most often the consequence of a lack of compunction" (Christ, The Ideal of the Priest, Chapter III). The priest must be a man perpetually wounded by the Word of God, and so open, at every moment, to the grace that cleanses, and restores, and illuminates, and raises him to union with the Lamb. The Lamb of Knock is none other than the Shepherd of today's Gospel whose own heart was and forever remains pierced through, because He laid down His life for us.
The effects of compunction in a priest are threefold. 1) He will want to make his confession; he will crave the cleansing effect of the Blood of the Lamb. 2) He will offer the Holy Sacrifice of the Mass with greater fervour, saying with the psalmist, "I will go in to the altar of God: to God who giveth joy to my youth." (Psalm 42:4). 3) He will find himself increasingly permeable to the love of Christ, for the love of Christ flows out from his wounds and enters us through ours — and this compunction is the secret of a happy and fruitful priesthood.