Counsels of Saint John of Avila
October 7, 2012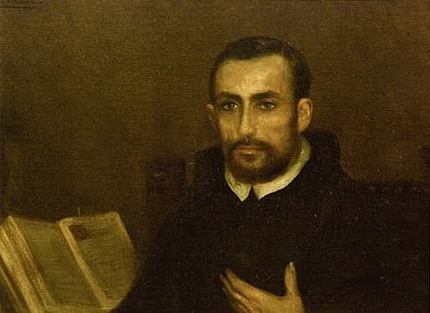 The Quest for a Spiritual Father
It often happens that souls will lament their failure to find a spiritual father or, more often than not, the spiritual father of their dreams. There can be mixed motives in the quest for a spiritual father. The best spiritual father is the one provided by God. If He doesn't provide one who meets our criteria, it may be because He wants us to have one who meets His. In the meantime, we have the saints and Doctors of the Church. Not only will they give us wise counsel, so often as we open their writings; they will also support us with their intercession in heaven, and obtain for us graces for which we, of ourselves, would never think of asking. Here are some spiritual counsels of Saint John of Avila. May they be as helpful to you as they have been to me
Trust in God's judgment, and not in your own, since He understands what is best for you, and knows the present and future state of your soul. Do not weary yourself to death with anxiety, for, as the Gospel says : "You cannot with all your taking thought and caring add one cubit to your stature." (Matthew VI. 27.)
Why, then, rely so much on yourself, since God bids you confide in Him? Why struggle so to work out your salvation in your own way, while, after all, God's abundant mercy will avail us far more than our imagined righteousness, when at the last we stand before His judgment?
Close your eyes to all that affrights you and trust in the Wounds of Christ, Who received
them for your sake, and you will find rest.
The more hopeless you feel of a remedy for your troubles, because you know not where to look nor what to do for one, the more hopeful is your state. This is because when human counsel and strength fail, God stretches forth His hand, and that is the hour he was waiting for, in which best to show His mercy. This is to show us that the remedy comes not from our own power, but from the loving and gracious will of God.
Therefore the more our misfortunes accumulate, the more ready and prepared our
souls are, to receive God's mercy, for the greatness of our misery moves His compassion, and causes Him to show the more pity for us.