Vultus Christ Nominated in Six Categories
February 13, 2007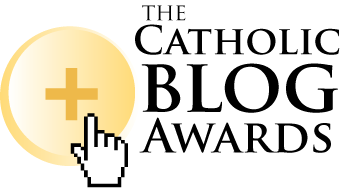 Yes, in six categories. I can hardly believe it. The 2007 nominations of Vultus Christi are in the following categories:
Best Blog by Clergy/Religious/Seminarian
Best Designed Catholic Blog
Best Individual Catholic Blog
Best New Catholic Blog
Best Written Catholic Blog
Most Spiritual Blog
Voting is now open. If you wish to cast your vote for Vultus Christi, go to The Catholic Blog Awards 2007 and follow the instructions given there.
Voting will continue until Friday, February 16 at noon CST and results will be posted by Sunday, February 18 at noon.
Thank you, kind readers of Vultus Christi, for your support and encouragement.