In conspectu angelorum
October 2, 2018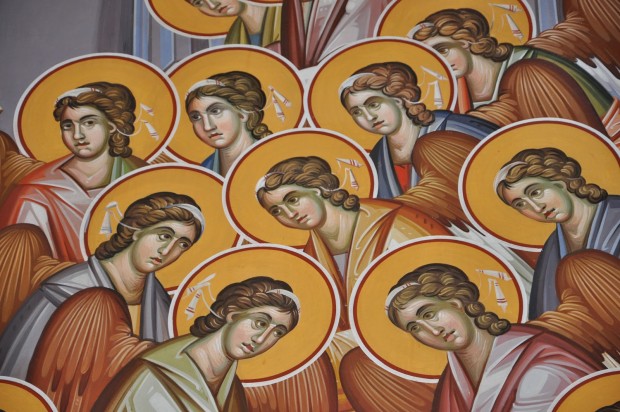 We would like to make, which which seems to Us particularly appropriate. We offer it to priests for their consideration. The Catholic Church teaches us that it is a fact-and a most consoling one that God, the Father of all, has commissioned a special angel to keep watch over each one of us who have received baptismal initiation. Let us then ask our guardian angels to be with us as we say our daily Office, helping us to recite it worthily, attentively and devoutly, that it may be acceptable to God, profitable to ourselves, and a source of spiritual edification to others. (Blessed Pope John XXIII, Sacrae Laudis, 6 January 1962)
The Whole Man at Worship
The Divine Office is a choral celebration engaging the whole man. It is, as Hélène Lubienska de Lenval explains, in her precious little book of the same title, The Whole Man at Worship. The body spends its breath in singing, standing, bowing, kneeling, turning. The intellect engages with the words of the psalms, antiphons, responsories, hymns, and prayers. The heart receives a secret impression of grace. The whole experience unites a soul to the prayer of Christ to the Father, a prayer that rises like burning incense in the sweetness of the Holy Ghost. Normally, the Divine Office, like the Holy Sacrifice of the Mass, is celebrated in a church. A complete church building contains not only an altar, a sanctuary, a pulpit, and a nave, but also choir stalls constructed in function of a prayer that is chanted and, in a certain sense, choreographed to the glory of God.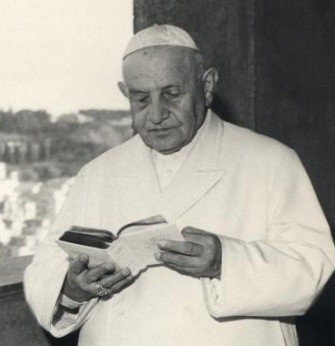 Praying the Hours Alone
The Divine Office can, nonetheless, be celebrated outside of a church and a choir. More often than not priests labouring in the vineyard of the Lord, or layfolk who live and work in the world, pray the Hours of the Divine Office alone. It evens happens, exceptionally, that a monk, for reasons of health or while traveling, finds himself praying one or another of the Hours apart from his brethren and outside of choir. The prayer of the Hours in solitude presents particular challenges. It remains, even in the best of circumstances an anomaly and an exception, but for most diocesan priests and layfolk the anomaly and the exception is a daily experience. How can a man best pray the Hours alone? This is a question I often address in preaching to priests. It seems to me that Blessed John XXIII's suggestion to recite the Divine Office with one's Guardian Angel goes a long way in helping souls to pray the Hours digne, attente, et devote, worthily, attentively, and devoutly. With this in mind, I propose the following little prayer as a preparation for the Hours recited by one alone:
Angels, Archangels, Thrones, Dominations, Principalities, Powers, celestial Virtues, Cherubim and Seraphim, and especially thou, my Holy Guardian Angel, join me, I pray you, in this Divine Office, and deign to alternate with me the sacred psalmody in such wise that I may recite these Hours worthily, attentively and devoutly, in communion with the whole Church, as a sacrifice of praise acceptable to God, profitable to my soul and to the souls of all those for whom I have promised to pray or am bound to intercede, in union with the Immaculate Heart of Mary, and to the glory of the Father, and of the Son, and of the Holy Ghost, one God, living and reigning forever and ever. Amen.