Audivit Dominus et misertus est mihi
March 8, 2014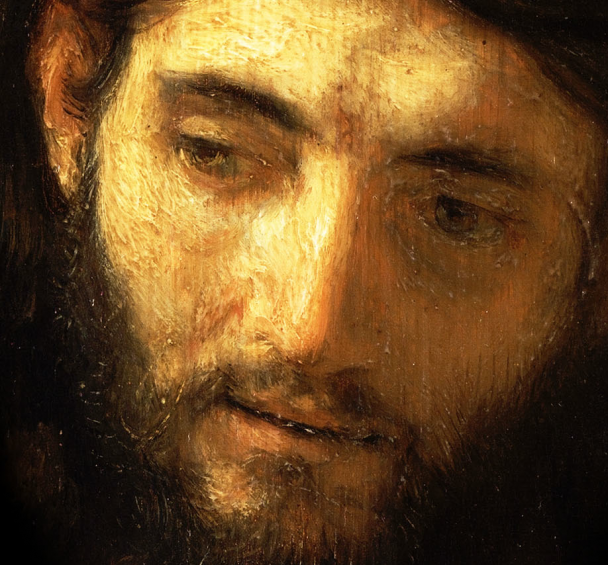 Saturday After Ash Wednesday
At the Introit: The Lord hath heard, and hath had mercy on me: the Lord became my Helper. V. I will extol Thee, O Lord, for Thou hast upheld me: and hast not made my enemies to rejoice over me. V. Glory be to the Father.
When Mercy Stoops Low
We are yet on the threshold of Lent. Christ Jesus, the incarnate Mercy of God, hears the sound of our weeping. He bends His ear to listen to our muffled groans. He stoops low and, descending into the hollow of the valley of our misery, makes Himself our helper and our support. "The Lord hath heard, and hath had mercy on me: the Lord became my Helper" (Psalm 29:2, Introit).
The melody of the Introit, stretches from the depths to the heights of the seventh mode, expressing, in two brief musical phrases, the lowliness of our fallen state and the immensity of the mercy of God. This was, of course, the experience of Saint Augustine in whose Stational Church we are assembled, at least spiritually, today.
Saint Augustine
An authentically liturgical  piety is shaped by the practices of the Church that is at Rome. The best peoples' missals used to offer a map of the Eternal City marking the location of the Stational Churches so that, at least in spirit, Catholics the world over could, in this way, follow the Christians of Rome in their Lenten progress. Every day in Lent offers us the opportunity to make a spiritual pilgrimage to the designated Stational Church. Today's church, that of Saints Tryphon and Augustine, is the key to singing today's Introit with understanding. The Confessions of Saint Augustine are confessions of the Mercy of God. "Though I am but dust and ashes," says Augustine, "allow me to speak in Thy merciful presence, for it is to Thy Mercy that I address myself" (Confessions, Book I, 7).