Christ's priests have no priesthood but His
February 1, 2010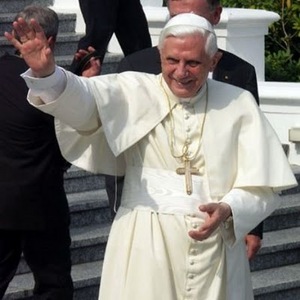 This morning His Holiness, Pope Benedict XVI addressed the bishops of England and Wales on the occasion of their ad limina visit. His message was "gentlemanly" and firm. I was particularly moved by the connections he highlighted between the witness of the Venerable John Henry Cardinal Newman and the Year for Priests. I pray that the Holy Father's request, that their Lordships implement Anglicanorum Coetibus by extending a warm and open-hearted welcome to those Anglicans who wish to enter into full communion with the Catholic Church, fall into fertile soil. "Such groups," said the Holy Father, "will be a blessing for the whole Church."
From the Holy Father's Address to the Bishops of England and Wales
Much attention has rightly been given to Newman's scholarship and to his extensive writings, but it is important to remember that he saw himself first and foremost as a priest. In this Annus Sacerdotalis [Year for Priests], I urge you to hold up to your priests his example of dedication to prayer, pastoral sensitivity towards the needs of his flock, and passion for preaching the Gospel.
You yourselves should set a similar example. Be close to your priests, and rekindle their sense of the enormous privilege and joy of standing among the people of God as alter Christus. In Newman's words, "Christ's priests have no priesthood but His … what they do, He does; when they baptize, He is baptizing; when they bless, He is blessing" (Parochial and Plain Sermons, VI 242).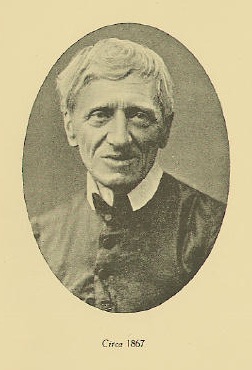 Indeed, since the priest plays an irreplaceable role in the life of the Church, spare no effort in encouraging priestly vocations and emphasizing to the faithful the true meaning and necessity of the priesthood. Encourage the lay faithful to express their appreciation of the priests who serve them, and to recognize the difficulties they sometimes face on account of their declining numbers and increasing pressures. The support and understanding of the faithful is particularly necessary when parishes have to be merged or Mass times adjusted. Help them to avoid any temptation to view the clergy as mere functionaries but rather to rejoice in the gift of priestly ministry, a gift that can never be taken for granted.
Ecumenical and inter-religious dialogue assume great importance in England and Wales, given the varied demographic profile of the population. As well as encouraging you in your important work in these areas, I would ask you to be generous in implementing the provisions of the Apostolic Constitution Anglicanorum Coetibus, so as to assist those groups of Anglicans who wish to enter into full communion with the Catholic Church. I am convinced that, if given a warm and open-hearted welcome, such groups will be a blessing for the entire Church.