Our Lady of Sion
January 20, 2008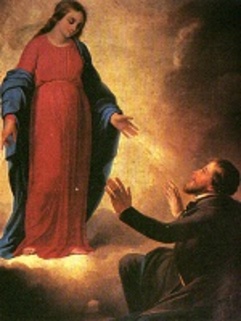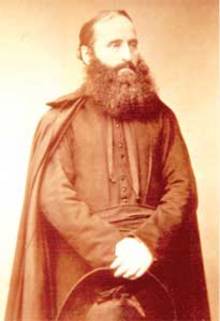 "I cannot explain it. All I know is, that I entered the church knowing nothing, and I left it seeing clearly." (Marie–Alphonse Ratisbonne)
Today, January 20th, the Feast of Our Lady of Sion, is the 166th anniversary of the miraculous conversion of the 28 year old French Jew, Alphonse Ratisbonne . The Immaculate Virgin Mary appeared to him in the Roman Church of Sant'Andrea delle Fratte on January 20, 1842. Ratisbonne was baptized, and confirmed, and received his First Holy Communion, eleven days later on January 31st. He was ordained a priest in 1847 and later assisted his brother Theodore, also a priest, in founding the Congregation of Our Lady of Sion.
To read full accounts of the apparition of the Mother of God and of Ratisbonne's conversion, see Roy Schoeman's remarkable books, Salvation Is From the Jews, and Honey From the Rock.