Fourth Day of the Novena
February 21, 2007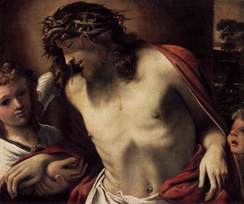 The fourth day of our novena coincides with the beginning of Holy Lent. At the beginning of his religious life Saint Gabriel of the Addolorata made a list of forty resolutions for the conversion of his life. Among them, we find the following:
— I will never excuse myself when I am blamed or corrected, nor even resent it interiorly, much less put the blame upon others.
— I will never speak of the faults of others, even though they may be public, nor will I ever show want of esteem for others, whether in their presence or in their absence.
— I will not judge ill of anyone.
— I will show the good opinion I have of each one by covering up his faults.
So, if you are looking for some serious Lenten practices, you need look no further.
Click here for the Novena Prayers.