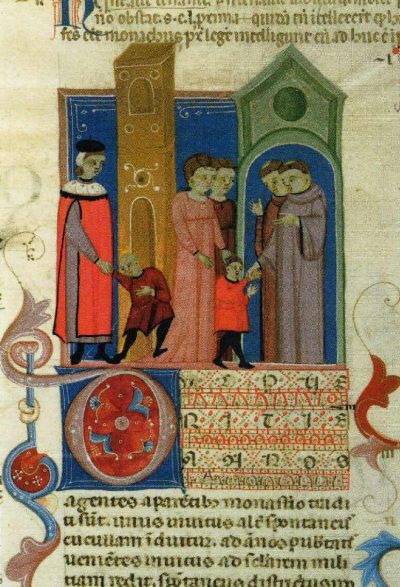 CHAPTER XXX. How the younger boys are to be corrected
7 Mar. 7 July. 6 Nov.
Every age and understanding should have its proper measure of discipline. As often, therefore, as boys or others under age, or unable to understand the greatness of the penalty of excommunication, commit faults, let them be punished by severe fasting or sharp stripes, in order that they may be cured.
It is easy to treat this chapter of the Holy Rule as obsolete. We do not, after all, have pueri oblati in the cloister and have no intention of reviving the ancient practice. Every monastery, however, counts among its members men who, in one way or another, have not yet altogether emerged from a certain immaturity. There will always be brothers marked by childhood traumas. There will always be brothers who struggle with arrested emotional development, or with affective deprivation in childhood, or with the sequels of a dysfunctional family life. Allow me to present some examples:
•Brother Macarius' parents divorced when he was seven. He watched the drama unfold, not