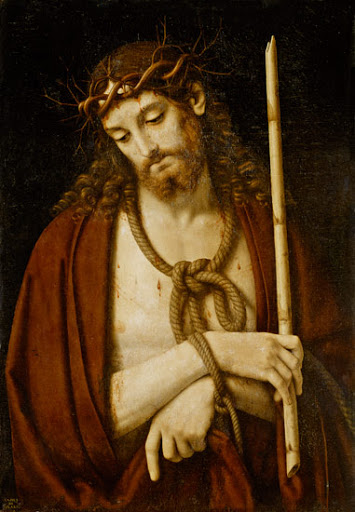 O great Passion,
O profound Wounds!
O outpouring of blood!
O highest Sorrow!
O Death suffered in every bitterness,
to the sick give health,
to the blind give sight,
to the weary give rest,
to the sorrowing give joy,
to the despairing give hope.
Let Thy suffering be our wholeness,
Thy wounds our salvation,
Thy Blood our cleansing,
Thy death our life. Amen.
Nearly every day, people ask the prayers of our monastery for the sick, the troubled, the depressed, the despairing, the bereaved, and the the lonely. We are asked to pray for children and for the very old, for couples and for families, for priests and for religious. Some call at the monastery gatehouse to ask for prayers; others write to us; still others send their request by email, or request an enrolment in our Benedictine Eucharistic Guild. All of these requests and intentions are gathered up, brought into the radiance of Our Lord's Eucharistic Face, and presented to His Heart.
Christ suffered for our sakes, and left you his own example; you were to follow in