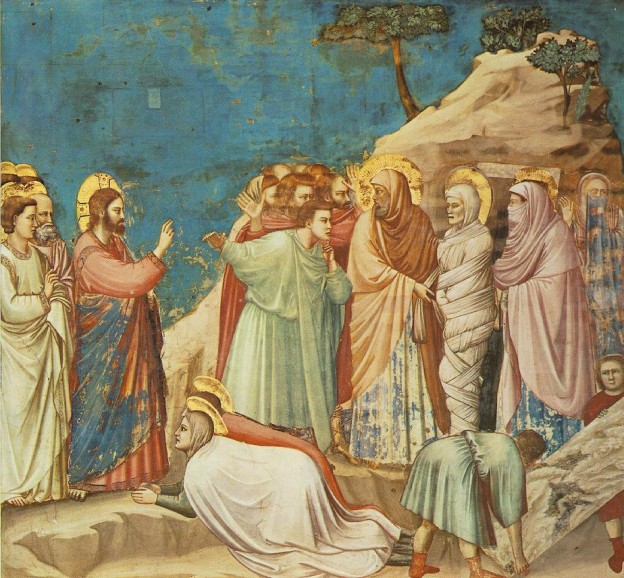 In the Benedictine calendar, today is the feast of:
Saints Martha, Mary, and Lazarus of Bethany,
Hosts of the Lord
A Place of Refreshment for His Heart
Martha, Mary, and Lazarus were all three disciples of the Lord Jesus and, more than disciples, close friends. The house of Bethany was a place of rest for Jesus, a retreat far from the relentless demands and clamor of the multitude. At Bethany, Our Lord was sure of finding warmth, affection, and friendship: values to which His sacred humanity was acutely sensitive. Bethany provided Jesus with more than food, drink, and a quiet place to rest. Bethany offered Jesus a place of refreshment for His Heart.
Behold, I Stand at the Door
In the monastic tradition Martha, Mary and Lazarus are venerated as the patron saints of those charged with carrying out Saint Benedict's mandate of sacred hospitality: "Let all guests be received as Christ, for He will one day say, I came as a guest and you welcomed me." (RSB 53:1). For this reason, one Benedictine […]