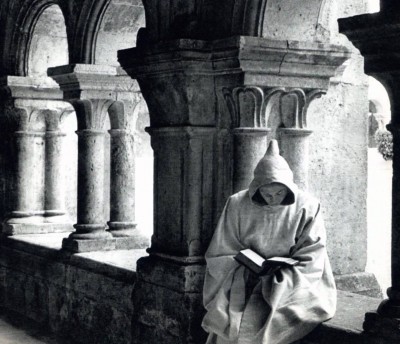 Advent Hope
This morning at Matins of the First Sunday of Advent, Pope Saint Leo the Great (400–461) gave us a message of hope. He said:
If in this life, it is difficult to persevere, it is possible, nevertheless, oftentimes to begin again, in order that we may be occupied more frequently and more intently with spiritual things rather than carnal ones. (Sermon IX, On the December Fast)
Setting Out Again
Advent is the season of a new beginning. It is the moment to start afresh. The inner movement of Advent surges upward and outward towards God. Thus did we sing this morning at Holy Mass: "All my heart goes out to thee, O Lord my God" (Psalm 24:1). Year after year the Holy Ghost gives us this time of grace and so helps us to leave behind all of those things that make us heavy–hearted, earth–bound, and lethargic. Advent, the beginning of the liturgical year, brings to souls the grace of setting out once again with, as Saint Clare of Assisi says, "swift pace, light step, and unswerving feet".
The Devil's Tired Old Discourse
So many people,