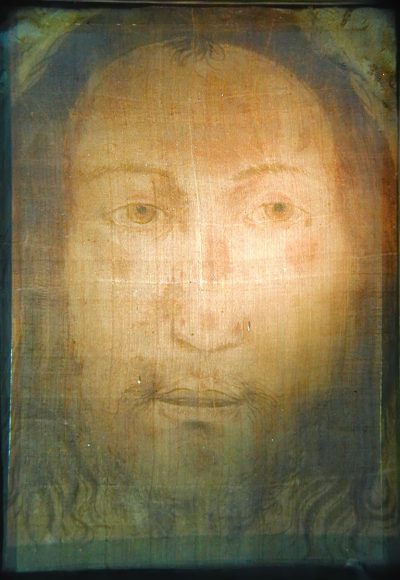 Sexagesima Sunday
Today, February 19th, is Sexagesima Sunday. In Rome the stational church is the Basilica of Saint Paul-Outside-the-Walls. This is reflected in the Collect for today's Mass and Office:
O God, Who seest that that we put not our trust in anything we do of ourselves; mercifully grant that by the protection of the Doctor of the Gentiles we may be defended against all adversity.
Today also marks the beginning of the Novena in honour of the Most Holy Face of Jesus. The feast of the Holy Face is celebrated, in many places, on the Tuesday before Ash Wednesday.
Praying the Litany
Litanies are among the oldest forms of Christian prayer. They invite us, not to a mechanical and vain repetition of words, but to a prolonged contemplation of one or another of the mysteries of our faith, shot through with an insistent appeal for mercy. Pray the Litany of the Holy Face quietly and slowly. Allow each invocation to open the eyes of your soul to the adorable countenance of Our Lord Jesus Christ, the Human Face of