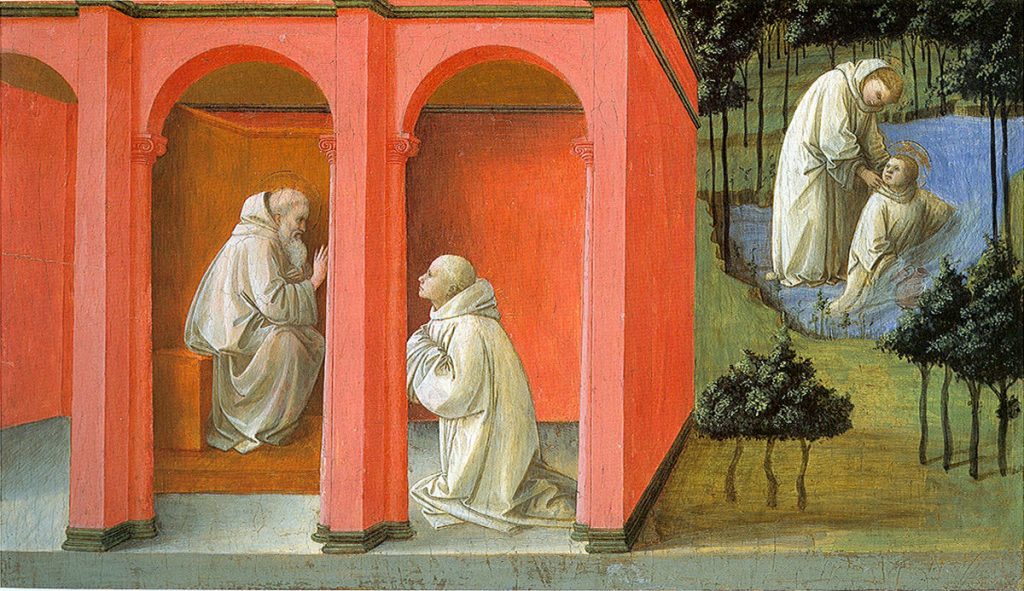 CHAPTER XXXVII. Of Old Men and Children
16 Mar. 16 July. 15 Nov.
Although human nature is of itself drawn to feel pity for these two times of life, namely, old age and infancy, yet the authority of the Rule should also provide for them. Let their weakness be always taken into account, and the strictness of the Rule respecting food be by no means kept in their regard; but let a kind consideration be shewn for them, and let them eat before the regular hours.
The youngest man here is not quite nineteen and the eldest is sixty–six. In Saint Benedict's day there would have been children in the monastery: little boys like Saint Placid, entrusted to the monks and offered to God. There would have been youths also, like the adolescent Saint Maurus, the holy Patriarch's trusted disciple. And there would have been elders, men in their declining years; fifty years would have been considered a good old age.
The human heart is naturally moved to pity at the sight of a child's weakness or an