Merry Christmas to All, and to All a Good Night!
December 25, 2006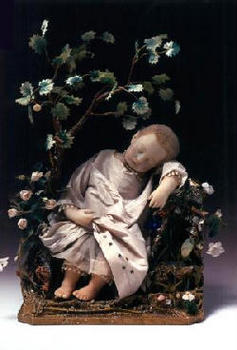 Before I go to bed, I want to say, Merry Christmas to all, and to all a good night! After Mass at the Glorious Cross, I joined my family (Mom and Dad) at the home of my sister Donna, her husband Wayne, and their children Sean and Lauren for Christmas dinner. Lauren's hidden talents are beginning to emerge: she is quite the decorator, the hostess, and the cook. Martha Stewart, watch out!
Tomorrow I begin a week of trying to get ready for my departure for Rome on 3 January. I have a lot of packing to do, especially of books. I will be returning to my monastery of Santa Croce in Gerusalemme in Rome for six months. If there are any Roman readers of Vultus Christi, do make yourselves known! Ci vediamo. I will continue Vultus Christi from the Eternal City, but will need a few days to recover from jet lag and to organize myself at Santa Croce. I should be back to regular posting from Rome by the Epiphany.