To share in the sufferings of Christ (Prologue 12)
May 14, 2020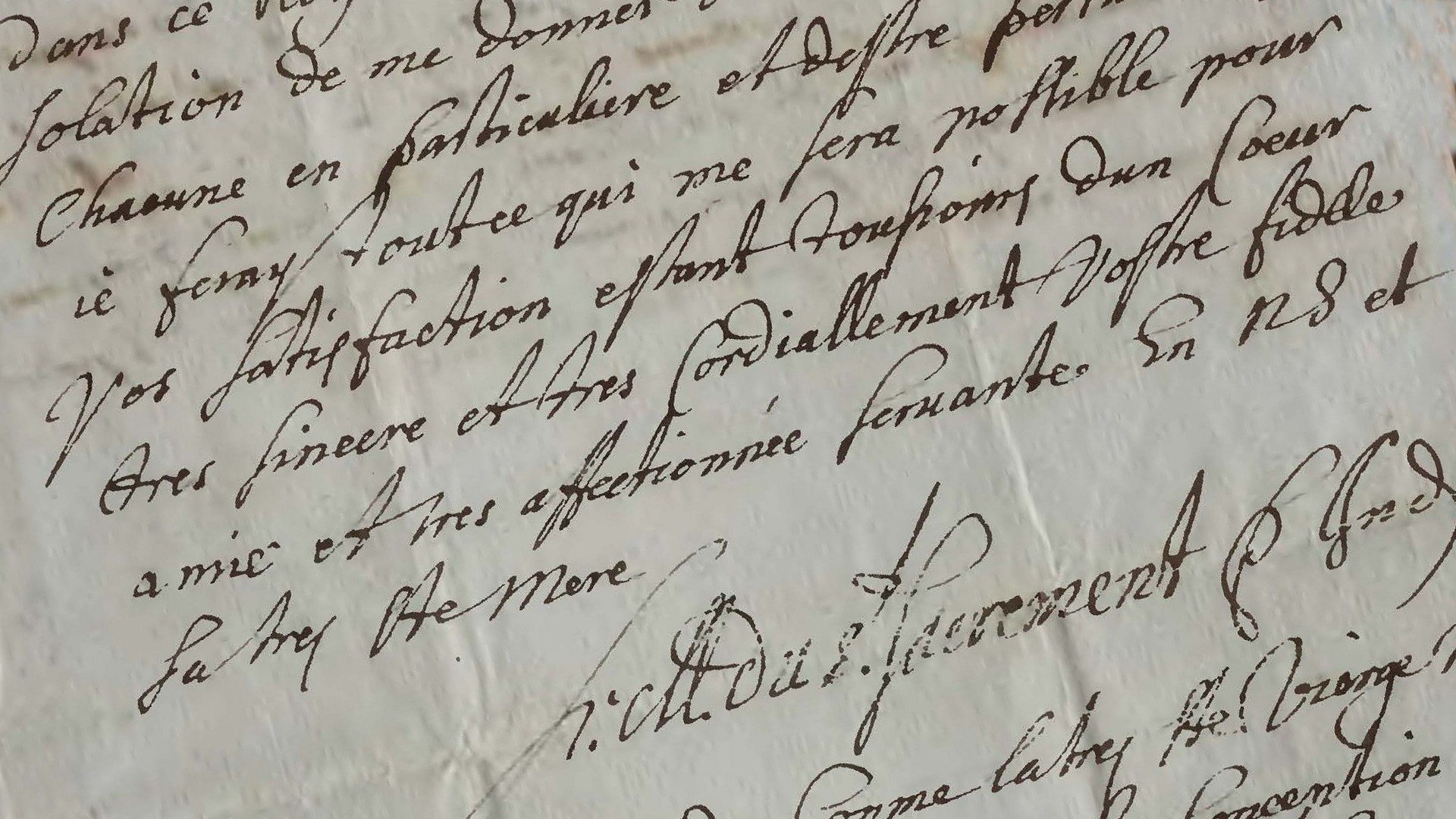 PROLOGUE OF OUR MOST HOLY FATHER SAINT BENEDICT TO HIS RULE
7 Jan. 8 May. 7 Sept.
We have, therefore, to establish a school of the Lord's service, in the setting forth of which we hope to order nothing that is harsh or rigorous. But if anything be somewhat strictly laid down, according to the dictates of sound reason, for the amendment of vices or the preservation of charity, do not therefore fly in dismay from the way of salvation, whose beginning cannot but be strait and difficult. But as we go forward in our life and in faith, we shall with hearts enlarged and unspeakable sweetness of love run in the way of God's commandments; so that never departing from His guidance, but persevering in His teaching in the monastery until death, we may by patience share in the sufferings of Christ, that we may deserve to be partakers of His kingdom. Amen.
Ut ab ipsius numquam magisterio discedentes, in eius doctrinam usque ad mortem in monasterio perseverantes, passionibus Christi per patientiam participemur, ut et regno eius mereamur esse consortes. Amen.

So that never departing from His tutorship, but persevering in His doctrine in the monastery even until death, we may by patience come to share in the sufferings of Christ, and so deserve to be coheirs of His kingdom. Amen.
Saint Benedict returns today to the thought of a man going away from the monastery, after having placed himself in the school of the Lord's service. In the preceding sentence Saint Benedict put us on guard against a flight from the way of salvation motivated by dismay. Saint James says, "Be subject therefore to God, but resist the devil, and he will fly from you" (James 4:7). A man may be overwhelmed by fear and alarm when he discovers that the beginnings of the monastic life narrow and difficult. Two days ago I reminded you of the admonition from Ecclesiasticus that we read at vestitions:
My son, if thy mind is to enter the Lord's service, wait there in his presence, with honesty of purpose and with awe, and prepare thyself to be put to the test. Submissive be thy heart, and ready to bear all; to wise advice lend a ready ear, and be never hasty when ill times befall thee. Wait for God, cling to God and wait for him; at the end of it, thy life shall blossom anew. (Ecclesiasticus 2:1-6)
In today's passage from the Prologue, Saint Benedict warns against withdrawing from the magisterium, that is the tutorship of God. We know that this very thing happened after Our Lord in Capharnaum revealed the mystery of the living bread come down from heaven: "After this, many of his disciples went back to their old ways, and walked no more in his company" (John 6:67). Saint Paul warns against becoming dissatisfied with divine teaching:
For there shall be a time, when they will not endure sound doctrine; but, according to their own desires, they will heap to themselves teachers, having itching ears: and will indeed turn away their hearing from the truth, but will be turned unto fables. (2 Timothy 4:3-4).
It is a glorious thing to be under the tutorship of God Himself. Our Lord says:
Nobody can come to me without being attracted towards me by the Father who sent me, so that I can raise him up at the last day. It is written in the book of the prophets, And they shall all have the Lord for their teacher; everyone who listens to the Father and learns, comes to me. (John 6:44-46)
The Father is ever teaching us through His Son and by the Holy Ghost. The day a monk says, "I have mastered all that can be learned here," is the day that he begins to withdraw from the tutorship of the Father to place himself under the tutorship of this passing world, or of the flesh, or of the devil. There is no "leaving cert" from the school of the Lord's service. This means that monk must remain in the monastery not as an expert in the things of God, but as one who remains utterly childlike, humble, and teachable until death. You know the prayer of Saint Elisabeth of the Trinity:
O Eternal Word, Word of my God, I want to spend my life in listening to You, to become wholly teachable that I may learn all from You. Then, through all nights, all voids, all helplessness, I want to gaze on You always and remain in Your great light. O my beloved Star, so fascinate me that I may not withdraw from Your radiance.
One who perseveres in the monastery, remaining like a novice until the end, will in one way or another be brought to some degree of participation in the sufferings of Christ. There is no escaping this. It is something that happens when God wills it and in the way He wills it. Mother Mectilde experienced this as a real death and burial, a loss of all things, a descent into nothingness; and a real resurrection, a new life in which God acts through the one who has come back from death. This can happen more than once in the lifetime of a monk. Each time, one descends deeper into death and rises higher from the tomb.
In 1644, Mother Mectilde was engaged in making a foundation at Toul, in the northeastern corner of France. The enterprise was fraught with difficulties. To a religious already at Toul, Mother Mectilde writes in August of that year:
We must bless God for all the things that come up against us, as for the things that go well, as we would wish.  I assure you, my very dear Mother, that we must always be ready to see everything ruined and overturned, and that we can have true rest only in upheaval and in contradictions. Let us abandon everything to Divine Providence: God knows what He wants to do. If He wants nothing, I am happy with it. Let His divine will be triumphant in all things and everywhere . . . Let us be patient, my very dear Mother, and hold fast to the order of God, wanting things as He would have them, and not according to our own way of thinking.
And on 12 August 1644, she writes:
To answer your dear letter, my very dear Mother, in which you express the grief you had over the collapse of the proposed establishment of Toul, I beg you not to trouble yourself over this or over any other matter which ought to afflict me. I don't know if it is the work of grace or of stupidity, but nothing surprises me or afflicts me. . . . Believe me, I never undertake an affair without being ready, by the grace of Our Lord, to see it knocked down. It is thus that I am made to go forward, and it is this that keeps me in peace when the blows come.
In October 1644, Mother Mectilde writes this:
I expect to spend my life in contradiction, whether I make foundations or not. This is my lot for the rest of my days. [She was 50 years old at the time and still had 34 years to live.] I will never lack the bread of abjection, insofar as I would need to have the qualities of an angel to fill worthily the place that I occupy, and I am of all creatures the most miserable. All that I see and experience gives me more and more the certainty that we must wait upon God for everything. . . . In the midst of all this worry and of persecutions, Our Lord has always held me in His holy hand, without permitting my peace to be shaken for a moment.
In January 1667, Mother Mectilde writes to comfort the prioress of Toul:
Take heart, very dear Mother, in your work. Don't let yourself be daunted by your responsibility nor by your own miseries. There is no way around abandoning oneself and losing oneself in God's good pleasure. You must, I say, cast yourself headlong into it; without doing this you will not be able to live happily in the miseries of this life.

There are souls, my altogether dear Mother, whom God leads by the pathways of loss and utter abnegation of themselves. It seems that everything conspires to ruin the least things that might console them a little. Their ways are nought but death and languishings, and abjections that seem almost endless. It is no small sacrifice to live in this way, notably when one is charged with heavier responsibilities in the religious life.

As for me, I can say that God, in making our Institute, found a way to bring me frightfully low. I cannot come back from it. You would say that everything ends with me being plunged into this further. We must bless Our Lord and allow Him to do as He sees fit, even though our human reason and pride burst apart at seeing the way He overthrows our plans. We must go forward all the same, acting and putting on a good face as if everything were succeeding according to our desires. No one must see the slightest bitterness in our words or our actions; no one can take on our sorrows, just as no one can console us when God sets about crucifying us.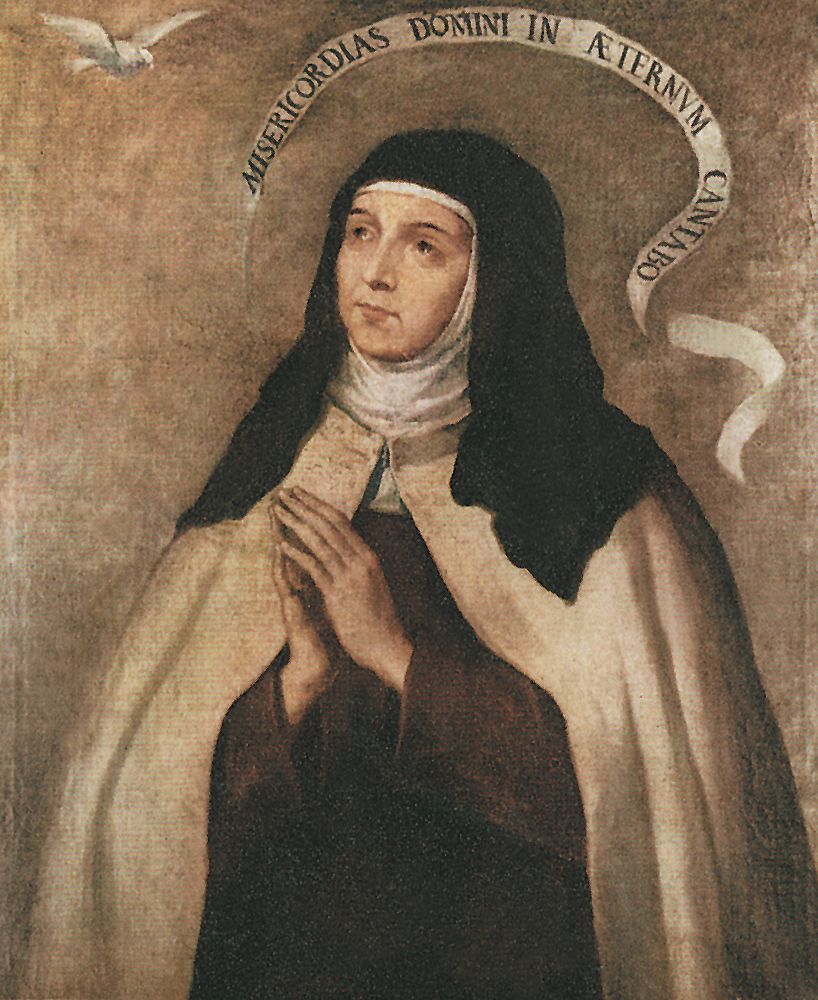 Among Mother Mectilde's friends was a certain Franciscan friar, one Père Luc de Bray. This Franciscan, also a friend of Jean de Bernières, was in close communication with Mother Mectilde for twenty-five years. Here is some of what he wrote to the Countess of Châteauvieux in 1671:
The love of the Cross and of scorn never waned in her. The greater number of her friends abandoned her and looked down on her. I say nothing, Madame, of her zeal for the reign of her Divine Spouse in souls; your own piety has experience of this. I say nothing of her great conformity to the most holy and adorable will of God in all things; you yourself have witnessed this since for many years Divine Providence has united you with her closely to work together for the establishment of several monasteries of the Institute of perpetual adoration of the Most Holy and Adorable Sacrament of the Altar.

And so, Madame, this is what I may say for now of this soul whom I consider as one no longer living, but in whom Jesus Christ lives. I revere her as the soul most united and transformed in God anywhere in the world. I consider her to be a second Saint Teresa on earth: there are many things in common between them about which, for the present, I am obliged to keep secret.
The reference to Saint Teresa of Avila is significant. Henri Brémond marks the beginning of what he calls "the mystical invasion" of France with the arrival of the first Carmelites from Spain in 1604. According to the English Benedictine, Dom Benedict Mackey, the first French translation of the writings of Saint Teresa appear in 1601. By 1644 there were already fifty-five houses of the Discalced Carmelites in France. It was no small thing for Père Luc de Bray to compare Mother Mectilde to Saint Teresa. I share all of this about Mother Mectilde today because she exemplifies for us, sons of Saint Benedict, as would, for example, Saint John of the Cross and Saint Teresa in their own way, what Saint Benedict says at the end of the Prologue: Passionibus Christi per patientiam participemur. "That we may by patience share in the sufferings of Christ." What Saint Benedict gives us in the conclusion of the Prologue is a pure transmission of Our Lord's own teaching in the Gospel.
And he said to all alike, If any man has a mind to come my way, let him renounce self, and take up his cross daily, and follow me. He who tries to save his life will lose it; it is the man who loses his life for my sake, that will save it. How is a man the better for gaining the whole world, if he loses himself, if he pays the forfeit of himself? (Luke 9:23-25)
This, in turn, becomes the doctrine of Saint Paul, the wellspring from which Saint Benedict, and Mother Mectilde, and all the saints before them and after them, draw their understanding of death and resurrection in Christ.
I count all things to be but loss for the excellent knowledge of Jesus Christ my Lord; for whom I have suffered the loss of all things, and count them but as dung, that I may gain Christ: And may be found in him, not having my justice, which is of the law, but that which is of the faith of Christ Jesus, which is of God, justice in faith: That I may know him, and the power of his resurrection, and the fellowship of his sufferings, being made conformable to his death, if by any means I may attain to the resurrection which is from the dead.(Philippians 3:8-10)