Seek first the kingdom of God and His justice (II:7)
January 15, 2020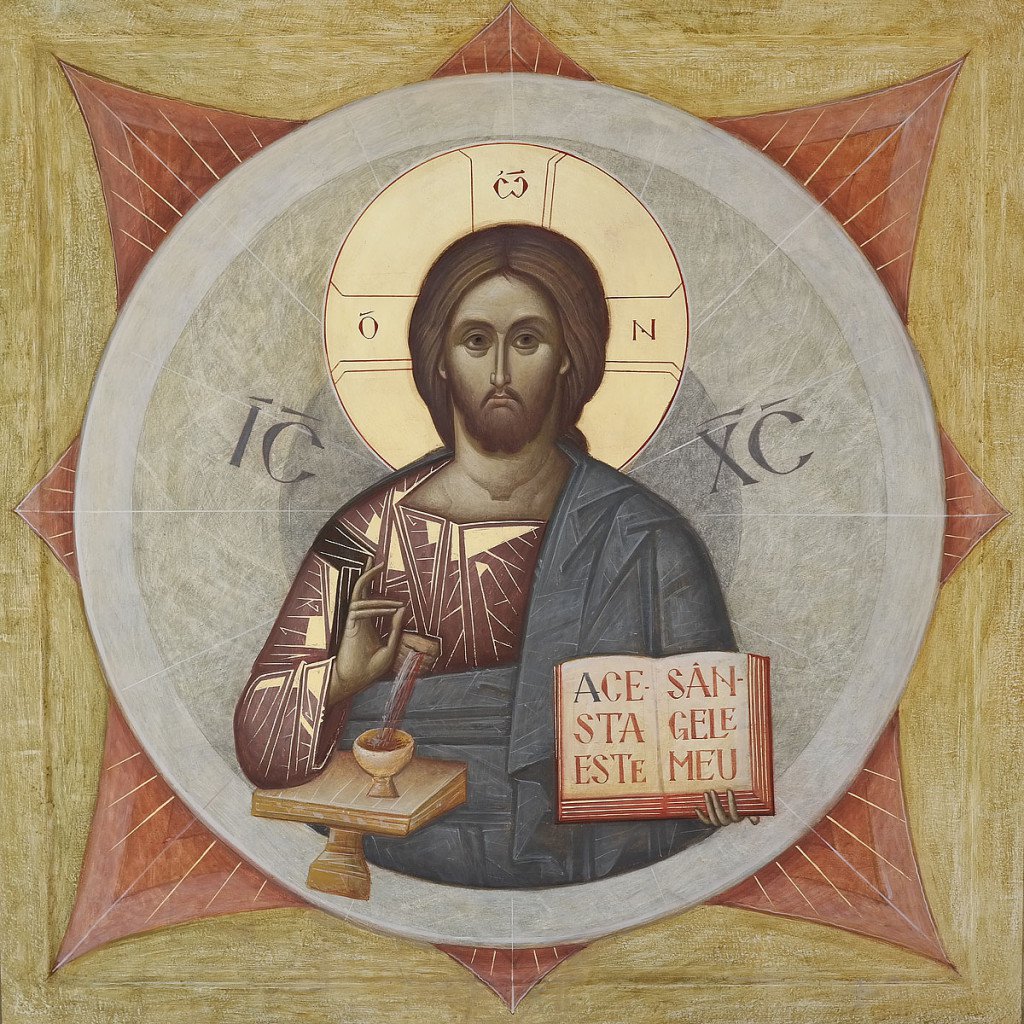 15 Jan. 16 May. 15 Sept.
Above all let him not, overlooking or under-valuing the salvation of the souls entrusted to him, be too solicitous for fleeting, earthly, and perishable things; but let him ever bear in mind that he hath undertaken the government of souls, of which he shall have to give an account. And that he may not complain for want of worldly substance, let him remember what is written: "Seek first the kingdom of God and His justice, and all these things shall be added unto you." And again: "Nothing is wanting to them that fear Him."
And let him know that he who hath undertaken the government of souls, must prepare himself to render an account of them. And whatever may be the number of the brethren under his care, let him be certainly assured that on the Day of Judgment he will have to give an account to the Lord of all these souls, as well as of his own. And thus, being ever fearful of the coming inquiry which the Shepherd will make into the state of the flock committed to him, while he is careful on other men's account, he will be solicitous also on his own. And so, while correcting others by his admonitions, he will be himself cured of his own defects.
Our Father Saint Benedict knew well that an abbot, even with the best intentions, may find himself "too solicitous for fleeting, earthly, and perishable things" and distracted from "the salvation of the souls entrusted to him." The Father Cellarer may suffer the same sort of temptations. The abbot and the cellarer both are to give to all the brethren an example of unwavering trust in Divine Providence. When the abbot and his closest collaborators are shaken in their confidence in Divine Providence, the whole community becomes insecure and suffers anxiety. Not for nothing do we pray the Litany of Divine Providence each day. The words of Lord in the Sermon on the Mount shine through today's portion of the Holy Rule.
No man can serve two masters. For either he will hate the one, and love the other: or he will sustain the one, and despise the other. You cannot serve God and mammon. Therefore I say to you, be not solicitous for your life, what you shall eat, nor for your body, what you shall put on. Is not the life more than the meat: and the body more than the raiment? Behold the birds of the air, for they neither sow, nor do they reap, nor gather into barns: and your heavenly Father feedeth them. Are not you of much more value than they? And which of you by taking thought, can add to his stature one cubit? And for raiment why are you solicitous? Consider the lilies of the field, how they grow: they labour not, neither do they spin. But I say to you, that not even Solomon in all his glory was arrayed as one of these. And if the grass of the field, which is to day, and to morrow is cast into the oven, God doth so clothe: how much more you, O ye of little faith? Be not solicitous therefore, saying, What shall we eat: or what shall we drink, or wherewith shall we be clothed? For after all these things do the heathens seek. For your Father knoweth that you have need of all these things. Seek ye therefore first the kingdom of God, and his justice, and all these things shall be added unto you. Be not therefore solicitous for to morrow; for the morrow will be solicitous for itself. Sufficient for the day is the evil thereof. (Matthew 6:24–34)
The abbot is to keep two words ever in mind. The first of these is Matthew 6:33, "Seek ye therefore first the kingdom of God, and his justice, and all these things shall be added unto you," and the second is taken from the preferred Communion Psalm of the ancient Church, Psalm 33:
O taste, and see that the Lord is sweet: blessed is the man that hopeth in him. Fear the Lord, all ye his saints: for there is no want to them that fear him. The rich have wanted, and have suffered hunger: but they that seek the Lord shall not be deprived of any good. (Psalm 33:9–11)
One cannot approach the altar, day after day, to receive the "Supersubstantial Bread" the Most Holy Eucharist, and the "Bread for Tomorrow," that is, the Bread of Angels, the Bread of the Kingdom of Heaven, without trusting that the same Father who provides us with the "living bread come down from heaven" (John 6:51) will provide us also with bread for the daily table. Seek the former, and the latter will be given you besides. On January 19, 2010, that is, ten years ago, and two years before we came to Ireland, I wrote the following words in my notebook:
Come to Me with every question, doubt, and fear, and I will answer you out of the tenderness and wisdom of My Heart. This work will be done according to My design, for I have organized all things in My wisdom, and it remains only for My plan to unfold. You are but an instrument in My pierced hands. Allow Me to use you as I see fit. Above all, be faithful to the adoration I have asked of you. It is by adoration that My monastery will be built, and it is by adoration that I will cleanse and heal and sanctify My priests, the priests whom My Heart loves with an everlasting love.
You all know that I do not often quote from my personal notebooks in Chapter. All the same, it is striking that this particular passage so clearly says that "every question, doubt, and fear" is to be brought to Our Lord and, I would say, left at His feet. Our life of adoration is what is essential. If we are faithful to this, "preferring nothing to the Work of God," as Saint Benedict says in Chapter XLIII, then will Our Lord do all the rest, even as He promised. I am astonished and humbled to the ground every time I open my notebooks and discover that things that were intimated to me in prayer ten, eleven, and twelve years ago have to come to pass just as written. Everything here, from the acquisition of the property, the growth of the monastery, and the spiritual hospitality offered to priests, attests to the faithfulness of Our Lord and to the bounties of His Providence.
Whenever I find myself in the Oratory, before the Most Blessed Sacrament exposed, and I look around and see so many of you there in adoration, not by any compulsion, but spontaneously and  gratuitously, and in response to Our Lord's requests for adoration and reparation, I marvel at all that He has done here in us and among us. Our monastery is so manifestly Our Lord's work that to doubt of what He has done in the past and will surely do in days and years to would betray a want of faith and of gratitude. Our Lord could not have chosen weaker or more defective instruments, but He did this in order demonstrate to the eyes of all that what is happening here is entirely His work.
I want to add a word today about the antiphon that we sing for the feast of Saint Maurus, the disciple of our father Saint Benedict:
O most blessed of men! * who, rejecting this world, bore the yoke of the Holy Rule from tender years so lovingly; and being made obedient even unto death, denied himself, that he might wholly cling to Christ his Master, alleluia. (Antiphon from the Office for the Feast of Saint Maurus)
This antiphon is a little compendium of monastic perfection. It sums up the essence of the monastic life in five points.
• The first of these is (as Beniamino Lucis so compellingly explains in his little book, Ci salverà il monachesimo) rejection of the world.  Many find the very notion of rejection of the world shocking; it is, nonetheless, essential to the Christian life. It characterises the vows of baptism. It goes to the heart of martyrdom and, because of this, it goes to the heart of the monastic life. «Love not the world, nor the things which are in the world. If any man love the world, the charity of the Father is not in him» (1 John 2:15).
• The second of these is loving submission to the yoke of the Holy Rule. The use of the word «yoke» identifies monastic observance as a response to the invitation of Our Lord: «Take up my yoke upon you, and learn of me, because I am meek, and humble of heart: and you shall find rest to your souls. For my yoke is sweet and my burden light» (Matthew 11:29–30).
• The third point is obedience unto death, that is, a costly obedience in imitation of Christ's own obedience to the Father. «He humbled himself, becoming obedient unto death, even to the death of the cross» (Philippians 2:8).
• The fourth point is real self–denial, according to the word of Our Lord, «And he said to all: If any man will come after me, let him deny himself, and take up his cross daily, and follow me. For whosoever will save his life, shall lose it; for he that shall lose his life for my sake, shall save it» (Luke 9:23–24).
• The fifth point is the one towards which the others are ordered: union with Christ. This union is nothing other than the «abiding in» of which Our Lord speaks in the discourse of the Last Supper: «Abide in me, and I in you. As the branch cannot bear fruit of itself, unless it abide in the vine, so neither can you, unless you abide in me. I am the vine; you the branches: he that abideth in me, and I in him, the same beareth much fruit: for without me you can do nothing» (John 15:4–5).
The feast of Saint Maurus is an opportunity for each one of us to review what the antiphon presents in five points. Each of us, from the first to the last, has come to the monastery for these five things: to renounce the world, its attractions, its vanities, and its deceits; to submit to the yoke of the Holy Rule; to practice a costly obedience by which we submit to the decisions, orders, and requests of the abbot; to practice self-denial in things small and great, and to do this by cheerfully following the horarium and by observing silence in the places and at the times prescribed; and, finally, to seek union with Christ by preferring His love to all else, by seeking His Face, and by approaching His Heart.
At certain hours one or more of these five elements may seem "hard and impossible" (Chapter LXVIII). There is in each of us an old man who resists conversion and struggles against the very things that we profess to want. Saint Paul knew all about this:
My own actions bewilder me; what I do is not what I wish to do, but something which I hate. Why then, if what I do is something I have no wish to do, I thereby admit that the law is worthy of all honour; meanwhile, my action does not come from me, but from the sinful principle that dwells in me. Of this I am certain, that no principle of good dwells in me, that is, in my natural self; praiseworthy intentions are always ready to hand, but I cannot find my way to the performance of them; it is not the good my will prefers, but the evil my will disapproves, that I find myself doing. . . .  Pitiable creature that I am, who is to set me free from a nature thus doomed to death? Nothing else than the grace of God, through Jesus Christ our Lord. (Romans 7:15-19; 24-25)
The Holy Rule is shot through with the doctrine of Saint Paul on grace; this is something that I have come to appreciate more and more with the passing years. Each of us must memorise the little dialogue between Our Lord and the Apostle in 2 Corinthians 12:9: Christ says: "My grace is enough for thee; my strength finds its full scope in thy weakness." And Saint Paul replies: "More than ever, then, I delight to boast of the weaknesses that humiliate me, so that the strength of Christ may enshrine itself in me." In Philippians 4:13, the Apostle affirms, "I can do all things in him who strengtheneth me." One or another of you may object, "But this is not my experience most of the time." To this, I can only say that the monastic life is a struggle unto death, but a struggle in which grace is never lacking. There is no monk who will not be brought to say at some time or other with the prophet Job: Etiam si occiderit me, in ipso sperabo, "Although he should slay me, I will trust in him" (Job 13:15).
And again, one or another of you may say, "But this is not my experience. All around me I see grace for others, but there appears to be none for me." To this, I reply, "For you, dear son, there is but one thing to do. Wait and do not lose hope. And if you would wait and not lose hope, ask the Immaculate Mother of God to wait with you by saying one Ave after another. This is the poor man's plea for grace, and it never goes unanswered. The Blessed Virgin Mary will come to you, wrapt in silence, as is her wont. She will cast her protecting veil over you and, at the moment you least expect, you will be visited by grace. You will not be disappointed in your hope.