My Friend
October 2, 2019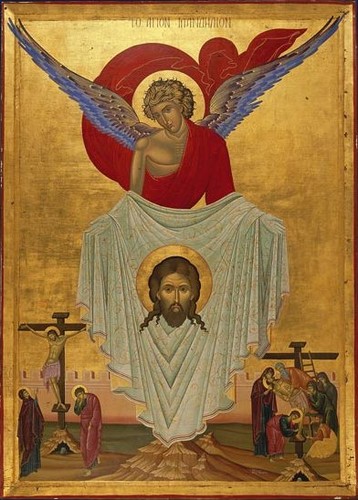 I have a most extraordinary friend. We became attached one to the other more than 67 years ago. This friend of mine has every quality. He is loyal. Never has he left me alone.
My friend is intelligent, dazzlingly so. He has only to look at a thing, and he comprehends it through and through.
My friend is beautiful. There are no words describe the youthfulness of his countenance; he is fresh as the morning dew, and in his eyes, as in pools of crystal, one sees reflections of heaven.
My friend is strong. Nothing is too heavy for him. Nothing tires him. Nothing can resist his power.
My friend is lovable, always equal to himself, unchangeably peaceful and pacifying. And wherever he goes he leaves a trail of serenity and of joy.
My friend is grateful, grateful for the littlest words and gestures. And he remembers absolutely everything. It has happened, and often, I fear, that I have made him weep. Oh, yes, he weeps, but he pardons also, and very quickly. And he never holds a grudge.
My friend is a physician too. And what a physician! He treats and heals both body and soul.
He is a brilliant psychotherapist. He listens to all my sorry tales. He gives me the wisest counsels. He consoles me and sets me on my feet again. He shows me the path to follow. And he preserves me from ever despairing of the mercy of God.
My friend is my advocate, forever taking up my cause and pleading my defense. He speaks so in my favour, and when he does so, his eloquence is angelic.
While I sleep, my friend keeps watch. While I keep vigil, he keeps vigil with me. If I have to travel, he always goes along for the journey. (He has no fear of flying.)
My friend's greatest joy—perhaps you have already guessed it—is when he accompanies me to the altar to offer the Holy Sacrifice. There he becomes absolutely radiant. He stands, like a deacon, at my side. He is completely at home in the liturgy of the Church, and he knows it inside out. He sings with understanding, he bows profoundly, he teaches me how I am to conduct myself in the presence of the Thrice Holy God.
At the moment of the Consecration, he becomes all luminous: beautiful with an indescribable beauty. I feel him trembling with joy next to me. And then he becomes utterly silent; he becomes like a flame of adoration. At this moment he is never alone. All his confrères arrive and sometimes, just sometimes, one feels, but ever so slightly, the hushed movement of wings of light. They arrive, all of them together, to surround the altar and then, they adore, they adore, they adore.
For my friend Mass is never too long. Holy Mass is what he loves most on this earth of ours: Holy Mass, and then adoration of the Blessed Sacrament. He is always directing me towards the tabernacle.
Oh, and one other thing. My friend is phenomenally in love with my Mother, the Most Holy Virgin Mary. He always calls her his Queen and his Sovereign. He reminds me often that Jesus, from the summit of the Cross said, not to an angel but to a man, "Behold thy mother." When I pray to Holy Mary, he exhales the loveliest of perfumes: a fragrance of purity, humility and love all at once.
So there you have it: a little portrait of my friend. Each of you has one rather like him. Love these celestial friends of ours, honour them, and consult them; and, today, give thanks to the Father for having given them to us.