God loveth a cheerful giver (V:2)
September 23, 2019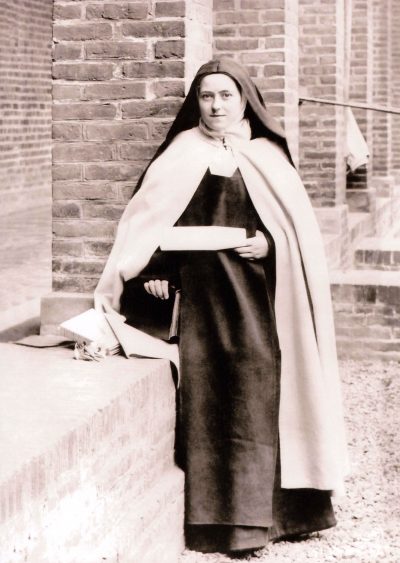 CHAPTER V. Of Obedience
23 Jan. 24 May. 23 Sept.
But this very obedience will then only be acceptable to God and sweet to men, if what is commanded be done not fearfully, tardily, nor coldly, nor with murmuring, nor with an answer shewing unwillingness; for the obedience which is given to superiors is given to God, since He Himself hath said: "He that heareth you, heareth Me." And it ought to be given by disciples with a good will, because "God loveth a cheerful giver." For if the disciple obey with ill-will, and murmur not only with his lips but even in his heart, although he fulfil the command, yet it will not be accepted by God, Who regardeth the heart of the murmurer. And for such an action he shall gain no reward; nay, rather, he shall incur the punishment due to murmurers, unless he amend and make satisfaction.
At the centre of this second part of Chapter V, we find Saint Paul's word to the Corinthians, God loveth a cheerful giver:
Now this I say: He who soweth sparingly, shall also reap sparingly: and he who soweth in blessings, shall also reap blessings. Every one as he hath determined in his heart, not with sadness, or of necessity: for God loveth a cheerful giver.(2 Corinthians 9:6-7)
Benedictine obedience is characterised by hilaritas, that is by cheerfulness. A synonym would be alacritas, which Lewis and Short define as liveliness, ardor, briskness, alacrity, eagerness, promptness, joy, and gladness. A cheerful obedience is, Saint Benedict says, acceptabilis Deo et dulcis hominibus, "acceptable to God and sweet to men." This means that in Benedictine obedience there is no moping, no lollygagging, no posing as the tragic melancholic who, with great sighs, drags himself from one thing to the next.
There is such a thing as defective obedience, that is, one that is neither acceptable to God nor sweet to men. A monk's obedience is spoiled when he acts fearfully, tardily, coldly, with murmuring, or with an answer shewing unwillingness. A monk may say, "I have obeyed, I have carried out what was asked of me," or even answer his superior sulkily, saying, "I did what you asked, did I not?" Such an obedience, being merely material and minimalistic, is flawed, like the sacrifice of Cain, and is not acceptable to God. Saint Bede says,
Cain was not condemned because the kind of offering he made was worthless, for he offered to God out of that by which he was himself accustomed to live. But because of the unrighteous mind of the offerer, he was cast down together with his gifts by the one who looks into the heart.
Saint Benedict says that God will not accept the obedience of the disciple who does what is commanded with ill will, even if the disciple's murmuring is only in his thoughts and not expressed outwardly. You may object, "But, Father Prior, there are occasions on which I really do not want to do what I have been commanded, either because I am weary, or because I judge the task unnecessary, or stupidly conceived, or a waste of time and energy. What then?" If the command is objectively impossible, one must follow Chapter LXVIII of the Holy Rule. If, however, the command is possible, but merely provokes subjective annoyance, or criticisms, or exasperation (all of which Saint Benedict would call "murmuring"), then one's obligation is to obey.
You may further object, "I can resign myself to obeying, but not to obeying cheerfully, when the thing is something that I do not want to do." This is where costly obedience comes into play. In such instances, you may need to pray, "Lord Jesus, relying on thy grace, I shall do what I have been bidden, and making of it a sacrifice, I shall offer it to Thee with joy, trusting Thee to use it for Thy Father's glory and for souls."
Take a lesson from Saint Thérèse. Although she was was wracked by tuberculosis, short of breath, and coughing at every step, her infirmarian ordered her to take a daily walk. The older sister of Saint Thérèse, Marie, opined that Thérèse would be better off to dispense herself from walking, and rest. In reply, Thérèse, with her characteristic smile, said, "Yes, it's true, but do you know what gives me strength? When I am walking, I think that, far away, there is a missionary who is perhaps exhausted in his apostolic endeavours, and to lessen his fatigue, I offer mine to God."