In the footsteps of the saints (VII:8)
February 5, 2019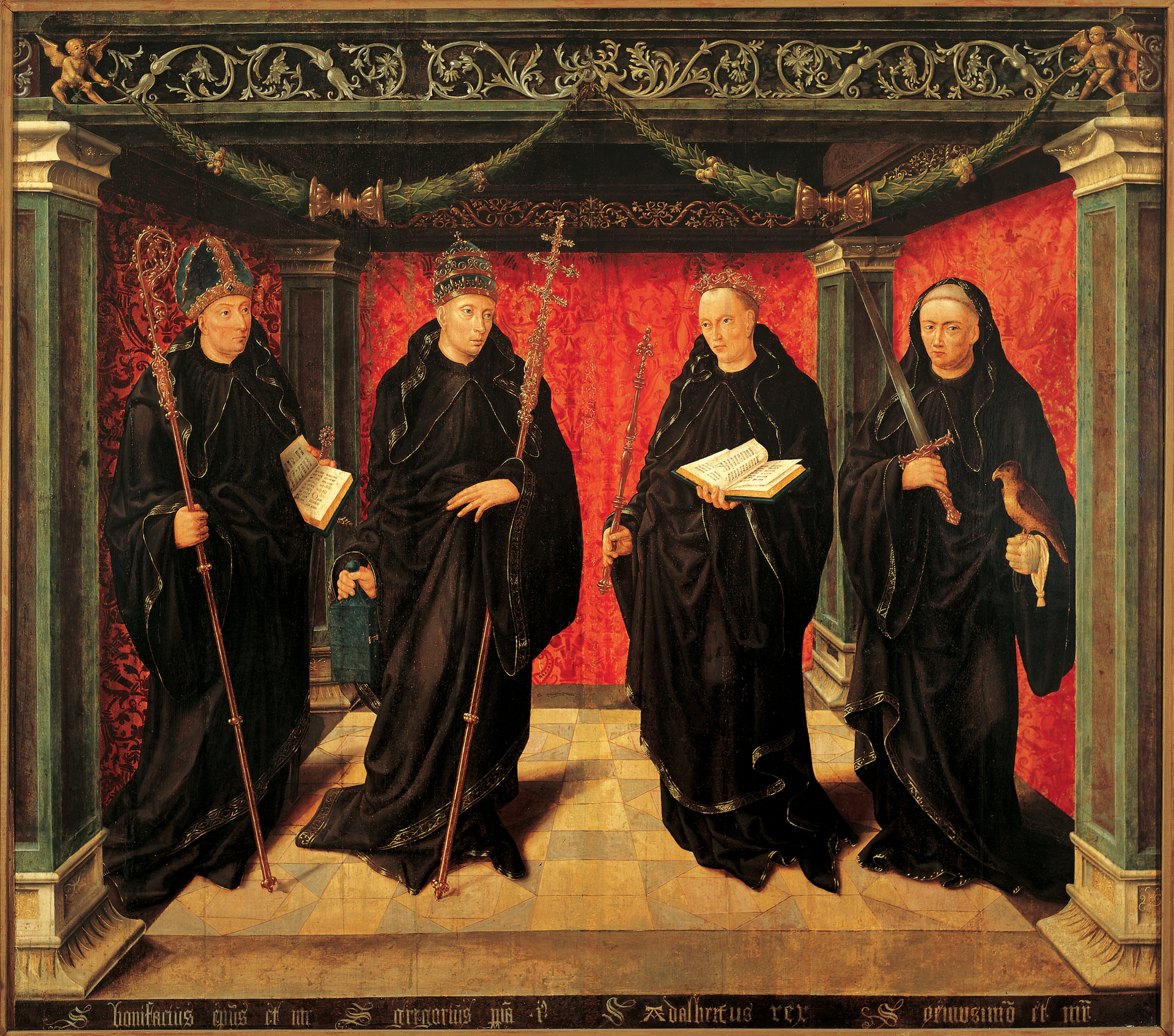 5 Feb. 6 June. 6 Oct.
The eighth degree of humility is, for a monk to do nothing except what is authorised by the common rule of the monastery, or the example of his seniors.
A brother asked an Elder: "If I am living together with other brothers and I see something inappropriate, am I to say something?" The Elder replied: "If they are older than you, or of the same age as you, it is better to remain silent, for you will be at rest. In such a circumstance, consider yourself younger than they and remain heedless.
A brother asked Abba Poiemen: "Tell me, how can I become a monk?" The Elder replied: "If you want to find rest, both here below and in the age to come, in every situation say, 'Who am I?' and do not judge anyone."
Someone asked an Elder: "Why can I not live with brothers?" The Elder replied: "Because you do not fear God; for if you were to keep in mind the Biblical story of how Lot was saved in Sodom because he did not condemn anyone, you would cast yourself in the midst of wild beasts and live with them."
It sometimes happens that a young brother, in the flush of enthusiasm that rightly accompanies a man's first steps in the monastic life, falls into rash judgment and criticism of his elders. A brother more easily falls into this sin when his head is stuffed full of the beautiful and lofty notions found in books without the breaking of the heart that opens a soul to grace.
Sacrificium Deo spiritus contribulatus; cor contritum et humiliatum, Deus, non despicies.
Here, O God, is my sacrifice, a broken spirit; a heart that is humbled and contrite thou, O God, wilt never disdain. (Psalm 50:19)
More often than not the heart is broken by the experience of failure, humiliation, infirmity, rejection, and loss. A monk thanks God for everything by which he is brought low in his own eyes and in the eyes of others. A monk praises God when it is made apparent that, left to himself, he is capable of nothing. A monk glorifies God when others see his infirmity and point out his failures. A monk rejoices when, because of some sin, he is reduced to nothing and obliged to go to God empty–handed, soiled, and humiliated.
God makes use even of sin, not by willing it but by repairing it when it fragments one dear to Him. Had David not sinned, and sinned grievously, we would not have the great testimonial to grace that is his Miserere. One of the most beautiful commentaries on the Miserere was written by the Florentine Dominican, Jerome Savonarola, whilst awaiting execution in May 1498. The fiery Dominican prayed:
Break my heart in pieces, that, all its sin and all its uncleanness cast out, it may become like a scoured tablet, upon which the finger of God may write the law of His love, in the presence of which no iniquity may find a dwelling place.
A monk is practising the eighth degree of humility when he sees that nothing pleases God more than the sacrifice of a broken heart. A monk is practising the eighth degree of humility when, refusing to judge his elders, he imitates whatever good he sees in them and follows with simplicity and joy the customs they have handed on to him. A monk is practising the eighth degree of humility when he cultivates a love for the saints of our Order, imbibes their doctrine, follows their example, and seeks their intercession.
I sometimes think of the saintly Benedictines of the last century or, at least, of those whose lives are known to us and whose reputation for holiness is not altogether forgotten. The better known of these would be Dom Pie de Hemptinne (1880-1907); Blessed Placido Riccardi (1844–1915); Blessed Fortunata Viti (1827–1922); Blessed Columba Marmion (1858–1923); Mother Mary of Saint Peter Garnier of Tyburn (1838–1924); Brother Meinrad of Einsiedeln (1848–1925); Father Lukas Etlin (1864–1927); Venerable Caterina Lavizzari (1867–1931); Dom John Chapman (1865–1933); Abbot Celestino Maria Colombo (1874–1935); Blessed Ildephonsus Schuster (1880–1954); Oblate Itala Mela (1904–1957); Mother M. Hildegarde Cabitza of Rosano (1905–1959); Dom Eugène Vandeur (1875-1967); Venerable Hildebrand Gregori (1894–1985); and Dom Gérard Calvet of Le Barroux (1927–2008). I mention only these without forgetting the Benedictine Martyrs of Tanzania (1889); of El Pueyo (1936) and of Santo Domingo de Silos (1936); and of Korea (1949–1952).
The seniors of our monastery are not only those of us who have made Solemn Profession and received the Monastic Consecration. Our seniors are all the saints who, down through the ages, have waged a glorious battle under the Holy Rule of Our Father Saint Benedict. Learn to love those who have gone before us, climbing the Twelve Degrees of Humility patiently and one step at a time until they reached "that charity of God which, being perfect, casteth out fear."