The exercise of a great love
July 31, 2018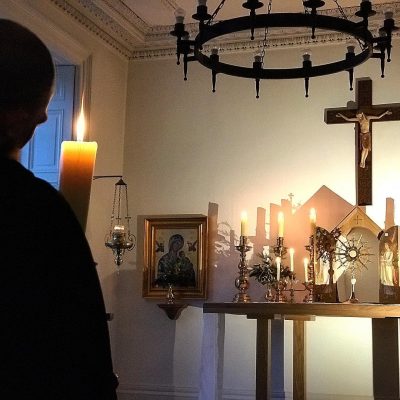 Adoration is a great work of reparation and of healing. There are souls whose very salvation depends on the adoration offered Me on their behalf. This is the great work of love to which I have called you.
For you, adoration is the expression of love. By means of this love, expressed in adoration, I raise the fallen, heal the sick, give sight to the blind, liberty to prisoners, and even life to those who languish in the darkness of mortal sin. It may seem that by coming to Me, and by abiding in the light of My Eucharistic Face, you are doing nothing of any worth, but I tell you that this humble adoration is the exercise of a great love, and that by means of this adoring love, My Heart is moved to act. Love is moved only by love, and adoration is the expression of love by which My Heart is compelled to act in the souls and bodies of those whom you represent before Me.
Adoration is an immense force of reparation; by it you will obtain healing for the sick, peace for the tormented, light for those plunged into darkness, and joy for those crushed by sorrows.
It is not by preaching, nor by teaching, nor by any outward works that you will do good to souls, but only by the humility of a hidden life of adoration and reparation. To others I have given other gifts and I am glorified in their works, but from you I ask only this: that you become hidden even as I am hidden in the Host, and that you become a victim of adoration and reparation with Me. This is the great work of Eucharistic Love that, at every moment, is Mine in all the tabernacles of the world.

(From In Sinu Iesu, The Journal of a Priest)