Deus, cuius providentia in sui dispositione non fallitur
July 8, 2018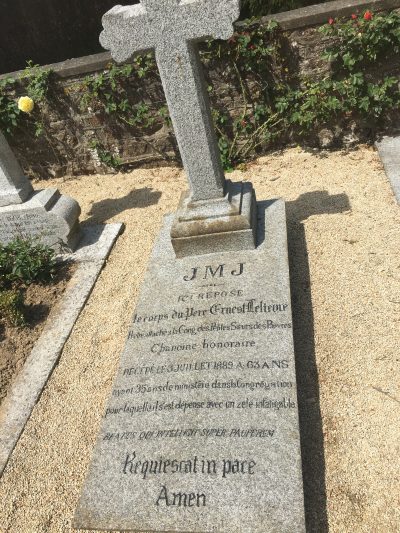 Homily of the Seventh Sunday After Pentecost
Silverstream Priory
8 July 2018
Seven weeks ago we were celebrating Pentecost. Seven weeks ago we were beseeching the Holy Ghost to visit us and grace us with His seven gifts: wisdom, understanding, counsel, fortitude, knowledge, piety, and fear of the Lord. As we progress in this time after Pentecost — the long summer season of Green Sundays — we will, if our hearts are attentive, discover that all seven gifts are brought into play by the various events, and circumstances, changes, and challenges of life.
There is not a single event, circumstance, change, or challenge for which there is not a corresponding gift of the Holy Ghost. Divine Providence so arranges our lives that at every moment we are being prompted by the Holy Ghost to make use of one or another of His seven gifts. The same Providence that orders your life and mine, sees to it that we are never left without the supernatural means needed to take on the day, and face the hour, and seize the moment of God's mysterious passages.
Today's Collect has always been for me an immensely comforting: not only by reason of what it asks of God, but also in what it tells us we are to believe about God. The Collect begins with an affirmation that contains the answer to all our fears, our anxieties, our desperate questionings, our hesitations:
Deus, cuius providentia in sui dispositione non fallitur . . .
O God, whose providence in the ordering of all things never fails . . .
Here, we have the lex orandi, that by which we can securely pray to God, but we also have the lex credendi, that which we are bound to believe, and even more, we have the lex vivendi, that truth according to which we must order our lives, make our choices, and go forward, one step at a time, fearlessly and prudently.
It is a very great and comforting thing to be able to address God, saying, «Thy providence, in the ordering (the arrangement, the disposition, the orchestration) of all things never fails. Non fallitur. It is a source of peace to confess one's faith in these same words: «I believe — and I believe it because the prayer of the Church says it — I believe that the providence (by which God has arranged, and disposed, and orchestrated all the circumstances, and coinicidences, and encounters, and details of my life), this providence of God cannot fail. Non fallitur.
I believe that the providence of God will never let me down, nor disappoint me, nor trick me, nor mislead me, nor cause me to regret my having trusted His leadings.
When D. Finnian, and Br Hildebrand, and I were in Brittany last May, we stopped at La Tour Saint–Joseph, the motherhouse of the Little Sisters of the Poor, and there prayed at the tomb of the saintly Père Ernest Lelièvre (1826-1889), a French priest who spent all that he had and his very self for the aged poor. Père Lelièvre is one of the heroic figures of charity of 19th century France. His particular path of holiness was complete devotedness to the Little Sisters of the Poor and to their beloved old people. Reflecting on the Providence of God, Père Lelièvre wrote:
I know that I serve a Master who values the will of a sincere heart beyond any talent. My ignorance counts on His knowledge, my poverty on His wealth, my weakness, on His strength. And I know, and am perfectly certain that, of all the calculations I could make, the wisest is to abandon myself to Him.
The highest wisdom is to go forward in life with an unconditional confidence in the Providence of God. Non fallitur. It is no mistake that you and I are here this morning. No mistake that you have been led by one path rather than by another.
 No mistake that things have turned out in your life as they have . . . thus far. The only mistake is our pathetic little want of trust in the Providence of God.
The wisest course of action is abandonment to Divine Providence — not to a vague, sentimental, undefined Providence that hides itself amidst the clouds — but to a living, active, ever–present Providence that reveals itself to me and to you, and even through me to you, and through you to me, and through what we, for want of a better word, call happenstance. If it happens, it is because the Providence of God has either willed or permitted it, and the Providence of God doesn't make mistakes. Non fallitur.