I will bind up that which was broken
March 8, 2018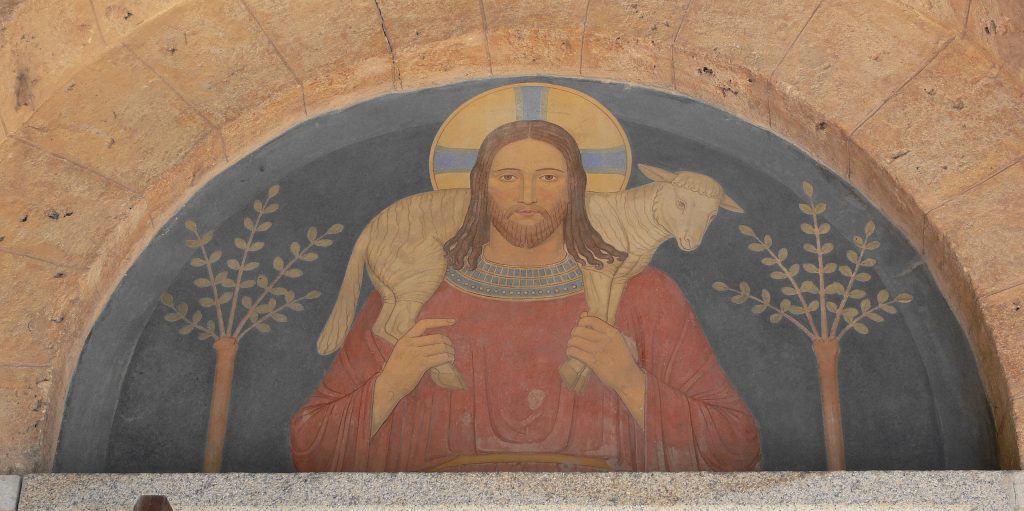 I take to My Heart all those whom you bring to Me in the Sacrament of My Love. Bring them all to Me. Place them in the light of My Face and abandon them to the care of My Heart.
I will feed my sheep: and I will cause them to lie down, saith the Lord God. I will seek that which was lost: and that which was driven away, I will bring again: and I will bind up that which was broken, and I will strengthen that which was weak, and that which was fat and strong I will preserve: and I will feed them in judgment, saith the Lord Almighty. (Ezechiel 34:15–16)
Bring them all to Me. Give them all to Me. Out of past evils I can bring a present good. Thus do I heal old wounds and repair old injuries. My Heart is moved to pity at the sight of those whom you present to Me in prayer. Do this very simply: a memory, a face, a name is all you need bring to Me. Do this in faith, and abandon these souls to My merciful love.
When you come before Me in adoration and in faith, you bring to Me your whole life, all your past, and all those persons who played a role in your life for good or for ill. I see all, and nothing and no one in your past is hidden from My gaze.
The more time you spend in My presence, the more do you allow Me to work in your life and in your heart, purifying all that is past and sanctifying, by My secret action, the present. I am able to work great things in souls who come to Me, but in those who flee from before My Face I can do nothing save call, and invite, and wait. I am He who stands at the door and knocks. If any man open to Me, I shall enter in, and sup with him, and he with Me (cf. Apocalypse 3:15).
This  is the great grace that I give to souls who seek Me in the Sacrament of My Love. I enter their lives, I make Myself present in all that they have lived and suffered. I am present in their hearts and I act upon them from within by means of My word and by the operations of the Holy Spirit. To come to Me is to open the door to Me, to My presence, and to My action.