A victim unblemished in God's sight
March 18, 2018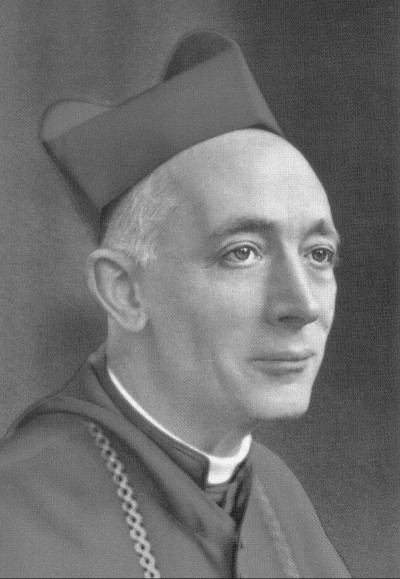 We are blessed to have in our library number of books by or about the Blessed Ildefonso Schuster, O.S.B. (1880–1954). Among them is a collection of personal letters that Abbot Schuster wrote to his friend, Dom Giuseppe Piccinino, O.S.B. (1904–1918). In the letter addressed to Dom Giuseppe on Passion Sunday 1909, Dom Ildefonso already demonstrates, at twenty–nine years of age, that intense application to the liturgy of the day that would characterise him all his life. The Sacred Scriptures, the Sacred Liturgy, and the Rule of Saint Benedict are the sources to which he spontaneously refers. These three sources continued to irrigate his soul, even when, as Cardinal Archbishop of Milan, he was obliged to cope with the sufferings inflicted upon his flock during the Second World War. Blessed Schuster never shrank from speaking of participation in the victimhood of Christ. His piety was intensely Benedictine, Eucharistic, and priestly. Blessed Ildefonso Schuster focused always on the Holy Sacrifice; he conformed his whole life to the mysteries he celebrated at the altar with gravity and reverence. Here is an extract from his Passion Sunday letter to Dom Piccinino:
It is Passion Sunday, and the Church, this morning at Mass has already unfolded for us the mystery of that complete, absolute, total sacrifice accomplished by Jesus to the glory and love of the Father. Qui per Spiritum Sanctum semetipsum obtulit immaculatum Deo, [Who offered himself, through the Holy Spirit, as a victim unblemished in God's sight] (Hebrews 9:14). It is absolutely necessary that we also, His members, associate ourselves to this beautiful and holy oblation, so that restored unto God, a quo per inobedientiae desidiam recesseramus, [from whom we did depart by the sloth of disobedience] (Cfr. RSB, Prologue 2), by the grace of this loving dedication and immolation, Deus sit omnia in omnibus [God may be all in all] (1 Corinthians 15:28).
This, in fact, refers to the sacrifice of the Mass, in which all the Church, nourished by the divine Victim, become incorporated into Him, to die in His mystic death, and to live by His divine spirit, which is the spirit of resurrection. This really denotes that precept of Christ by virtue of which we are obliged to close our life with participation in the mysteries commemorative of His death, so that, by means of such a union with His divine sacrifice, we too, dying also to ourselves, offer ourselves in holocaust to the glory of the Father. Happy the soul who lives continuously in this habitual state of immolation together with Jesus. Such a soul is completely dead to self, to all the movements of her nature, to all of her properties, so as to breathe no longer but by the spirit of God! Like the Angels, like the blessed Benedict, such a soul has her eyes always fixed on high, in ipsa luce visionis, intimae mentis laxato sinu [in the very light of vision, being set free from all hindrance] (Preface of Saint Benedict).