Saint Francisco of Fatima
October 10, 2017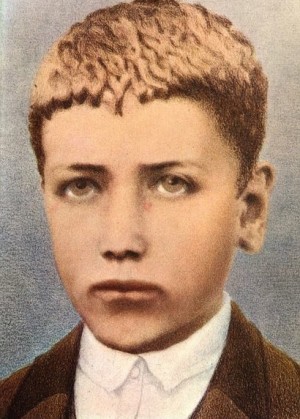 Adore Me by day and by night and offer Me the consolation and love that so many of My own refuse to give Me. Even the littlest soul can offer Me consolation and love. Look at Francisco of Fatima. In the eyes of the world he is no more than an insignificant and ignorant peasant boy; in My eyes he is a cherished friend of My heart; a soul from whom I received a great consolation in the Sacrament of My Love, where I remain hidden; a soul from whom I receive a joyful glory in heaven.
Francisco understood this: that I was hidden in the Most Holy Sacrament of the Altar, and forsaken and left alone there where My delight is to abide among the children of men. Come to me, then, as little Francisco did. Come to Me to console Me in My hiddenness, to listen to My words, to hold conversation with Me whenever you wish.
If souls understood that I wait for them in the Sacrament of My Love, they would perhaps come to me and linger in My presence, but very few souls, even among those who profess belief in My real presence, understand that I am waiting for an expression of their friendship, and that I yearn for their company.
Where are the priests whom I call not servants but friends? Have they no time for My friendship? Have they no desire to converse with Me? Why do they prefer their loneliness to My company? It is this that grieves My Heart more than anything else: that the very men whom I chose to "be with Me" prefer to be elsewhere, and that My companionship is of little interest to them.
My Heart, even in the glory of the Resurrection and Ascension, has lost nothing of its human sensitivity. I am not indifferent to the love shown Me by My friends, nor am I insensitive to the neglect, irreverence, and coldness with which I am treated daily in the Sacrament of My Love. My complaint is the reproach of one whose costly love is treated as a thing of no interest and no worth.
Who will tell My priests that here is The One Thing Necessary, that I am here to be their portion and their cup, and to give them joys surpassing all earthly joys. Summon My priests into My presence that they may taste and see the sweetness that I have hidden for them in the Sacrament of My divine friendship and in the secret of My Eucharistic Face.
(From In Sinu Iesu, The Journal of a Priest)