Pliable in the hands of God
May 20, 2017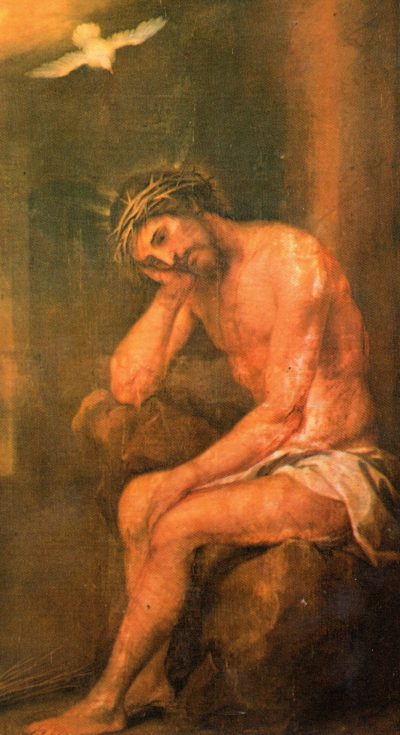 Nothing renders a soul pliable in the hands of God and utterly subject to His action as does the humble acceptance of suffering: pain, loneliness, fear, and helplessness. This was the mystery of My agony in Gethsemani. There I learned obedience, — paid its cost, and drank its bitter cup — through what I suffered. This I did in order to open the way for souls to follow Me in My surrender to the action of the Father, which action culminated in the glory of the Resurrection and Ascension.
See, then, in Gethsemani, the beginning of My glorification and the mystery by which souls are brought to a simple and trusting acceptance of My Father's work in them. Gethsemani was, and remains, as necessary for the configuration of souls to Me as is the Cross. When a soul feels crushed, forsaken, and utterly drained of its own life and resources, I descend to that soul like the comforting Angel whom the Father sent to Me in My agony, and I open that soul to a divine infusion of grace, by which the soul rises and ascends with Me to the altar of the Cross, there to consummate its immolation in Me, with Me, and through Me.
The soul that feels crushed, forsaken, and drained of itself must not despair; rather, it must  begin to hope with a supernatural and triumphant hope, for such annihilation is for that soul, as it was for Me, the beginning of glory. Why do I tell you this? For yourself, yes, but also for the sons whom I have given you and who will have to walk in the way of My immolation. One cannot adore the Lamb, nor eat the flesh of the Lamb, without sharing in the annihilation of the Lamb, and so in the glory of the Lamb. There is no other way for those whom I call not servants but friends.
(From In Sinu Jesu, The Journal of a Priest)