The night of the suffering priesthood
April 13, 2017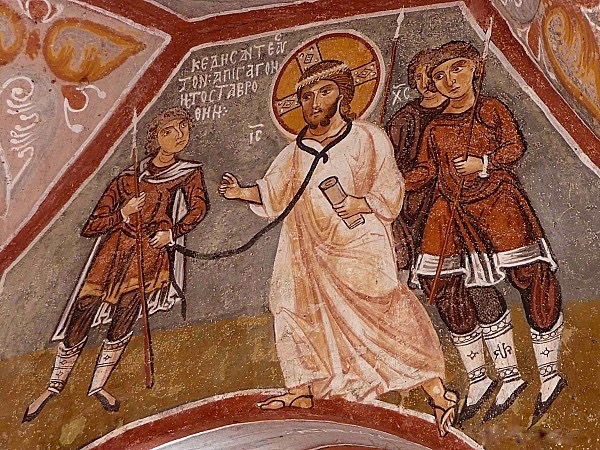 In the Night of Holy Thursday
This is the night when I am closest to my priests who are suffering. This is the night of the suffering priesthood. I send out my Angels in great number — vast shining multitudes of Angels — to comfort my suffering priests; to heal some; to protect them all from the attacks of the Enemy; and even to bring some to Myself.
It is a special grace to die in the night of My agony; it is a participation in My redeeming Passion. Unite all that you suffer to My own sufferings and, in advance, unite your agony and death to My agony in the garden and to My death on the Cross.
My eyes search the earth for priests according to My own Heart: priests who will suffer with Me, priests who will allow Me to pray, in them and through them, all that I prayed in Gethsemani and, then, from the Cross.
When I find a priest who suffers — and who suffers with Me — becoming a victim with Me in the Holy Sacrifice of the Mass and in every moment of his life, I embrace that priest with all the divine tenderness of My Heart, and I draw him to the wound in My side, there to drink deeply of the refreshing torrent that ever flows from My Heart.
It is in My suffering priests that I live My victimhood and bring many souls to salvation who, were it not for My Passion continued in My priests, would be lost to My love for them. I will to save souls through the sufferings of My victim priests. They are lambs for the slaughter, but I am their life, and their sufferings and death are precious in my sight.
(From In Sinu Iesu, The Journal of a Priest)