The Prayer of Christ
June 18, 2016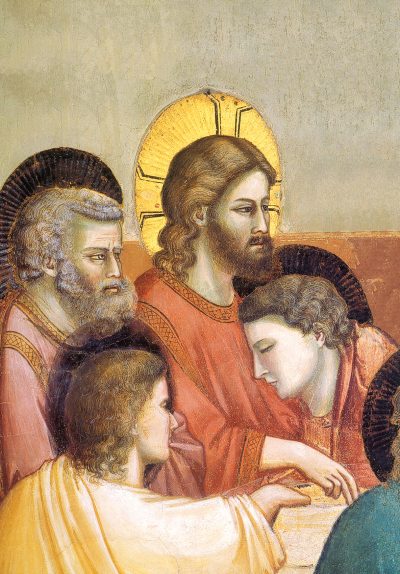 Every Thursday I return to the priestly prayer of Jesus in the seventeenth chapter of Saint John. It is inexhaustible: an abyss of light into which one can plunge oneself. It is the very prayer of the Son to the Father, uttered in what Blessed Abbot Marmion calls the sanctuarium exauditionis, the sanctuary wherein all our requests are heard.
The prayer of adoration is not always easy. Often enough finds oneself without words, without thoughts, without affections: seemingly incapable of prayer. In such moments, it is enough to attach oneself, quietly, and by means of faith, to the priestly prayer of Jesus, trusting that in that prayer everything is said and everything is offered, and believing that through that prayer "every best gift, and every perfect gift descends from above, coming down from the Father of lights" (1 James 1:17).
These things Jesus spoke, and lifting up his eyes to heaven, he said: Father, the hour is come, glorify thy Son, that thy Son may glorify thee. As thou hast given him power over all flesh, that he may give eternal life to all whom thou hast given him. Now this is eternal life: That they may know thee, the only true God, and Jesus Christ, whom thou hast sent. I have glorified thee on the earth; I have finished the work which thou gavest me to do. And now glorify thou me, O Father, with thyself, with the glory which I had, before the world was, with thee. I have manifested thy name to the men whom thou hast given me out of the world. Thine they were, and to me thou gavest them; and they have kept thy word. Now they have known, that all things which thou hast given me, are from thee: Because the words which thou gavest me, I have given to them; and they have received them, and have known in very deed that I came out from thee, and they have believed that thou didst send me. I pray for them: I pray not for the world, but for them whom thou hast given me: because they are thine. (John 17:1–9)
Lord Jesus Christ, I believe in Thy prayer to the Father for me. I would cleave to Thee who prayest for me, and I trust in the power of Thine own prayer to obtain for me from the Father all that Thou desirest to give me, all that Thou desirest to see in me.
Thy prayer to the Father is all my confidence and all my hope, and that prayer ascends at this hour and in this very moment from the altar, where Thou art sacramentally present, into the heavenly sanctuary where it penetrates the Father's heart and obtains from Him all that it asks. To Thine own prayer I can add only my silence, a silence of assent, a silence of adoration, a silence of hope, a silence that is the utter certainty of being heard in heaven, because there Thou art my Head, my Eyes, my Heart, my Voice before the Father. Amen.