Holy Abbots of Cluny
April 29, 2016
Today (in our liturgical books) is the feast of the Holy Abbots of Cluny, Odo, Maiolus, Odilon, Hugh, and Peter the Venerable. Each of the first four has a special antiphon dedicated to him at Lauds, the Little Hours, and Vespers: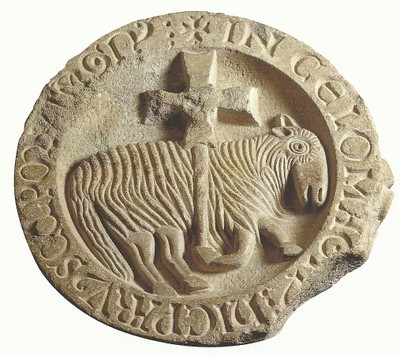 Odo arose full of the Holy Spirit,
and renewed the beauty of the monastic Order
throughout the world, alleluia.
Maiolus, overflowing with charity and with grace,
and emulating the holiness of the angels,
was lifted high above men in virtue, alleluia.
Odilo showed wondrously what was the charity of his heart,
who, while pitying sufferings of the faithful departed,
yearly decreased them by a sweet refreshment, alleluia.
When blessed Hugh was about to expire
on the day of the sacred rites of the great Sabbath (Holy Saturday),
he greeted the new light of the Paschal Candle,
earnestly praying with sighs
that he might happily reach the promised land, alleluia.
At Vigils I read from an exhortation of Saint Hugh of Cluny:
Ever since we founded this monastery, prepared and helped by the divine clemency, we have very clearly experienced in this place the presence of the compassion of Almighty God and the gaze of His fatherly devotedness.
And here is the Collect of the feast:
O God, refuge and surpassing reward
of those who walk blamelessly in Thy presence,
perfect in us, we beseech Thee,
the love of holy religion,
that by the example and intercession of the blessed Abbots of Cluny
we may run with dilated hearts along the way of charity.
Through our Lord Jesus Christ, Thy Son,
who liveth and reigneth with Thee in the unity of the Holy Ghost,
God, forever and ever.