Illumination
October 23, 2015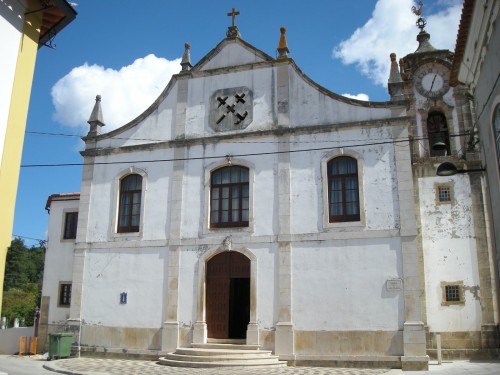 The Church of Saint Sebastian is in Espinhal, a quiet little village near Coimbra.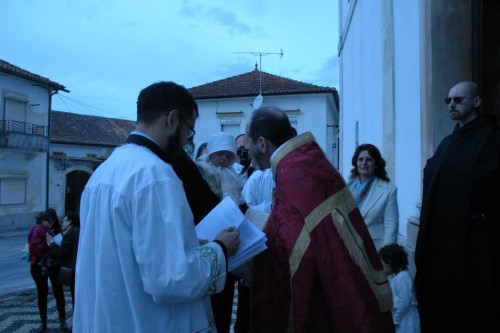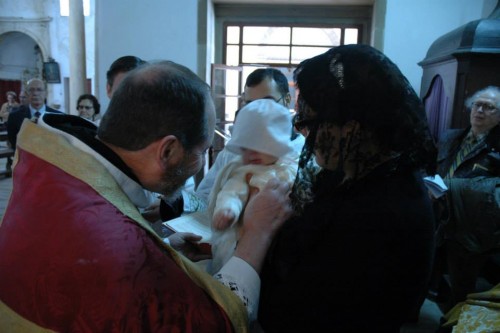 Little Cristóvão Isaac Almeida da Vinha makes his entrance into the Church. Cristóvão is the second child of Silverstream's Oblate Novices Marco and Isa da Vinha. Be sure to read Marco da Vinha's commentary on the rite of Holy Baptism here at his excellent blog Inclina aurem cordis tui.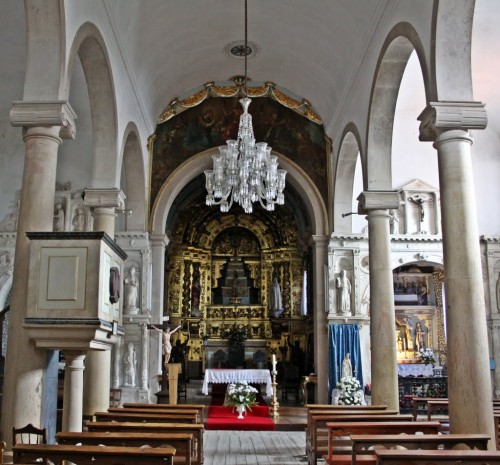 The church, apart from having had its communion rail removed some years ago, remains untouched except for the unfortunate people–facing table altar, modern lectern and year–round paschal candle.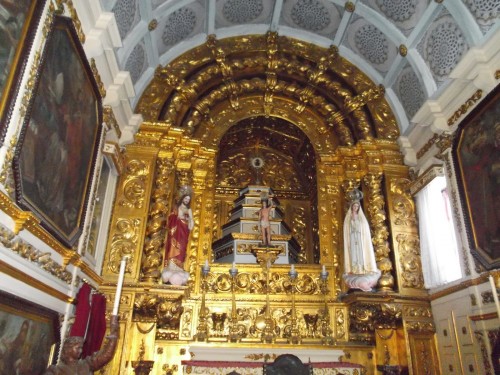 Saint Sebastian is depicted above the crucifix. Behind Saint Sebastian is the elaborate, typically Portuguese throne used for solemn expositions of the Most Blessed Sacrament. The monstrance is place at the summit of the throne by means of a little hidden staircase and door.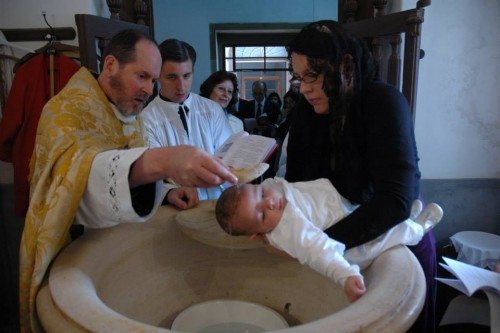 The solemn moment of Holy Baptism. The baptistery is located in the traditional place hard by the doors of the church. Behind the ancient stone baptismal font is a painting of the baptism of Our Lord by Saint John.
The post–baptismal anointing with Sacred Chrism.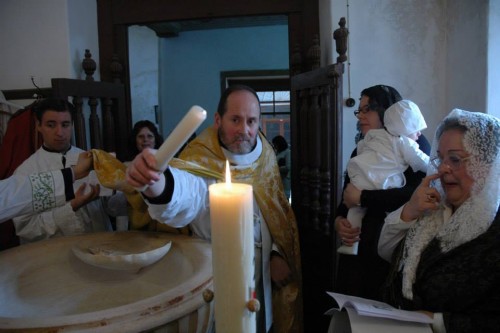 Receive the light of Christ.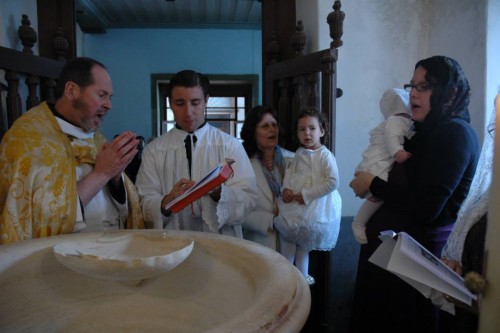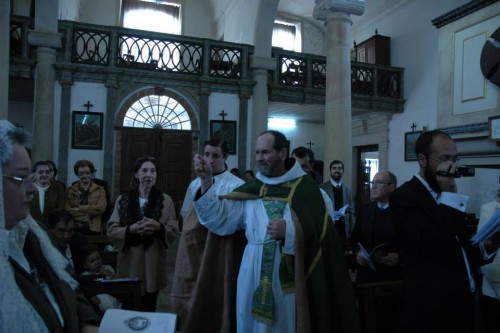 Asperges Me: Beginning of High Mass of the 21st Sunday after Pentecost.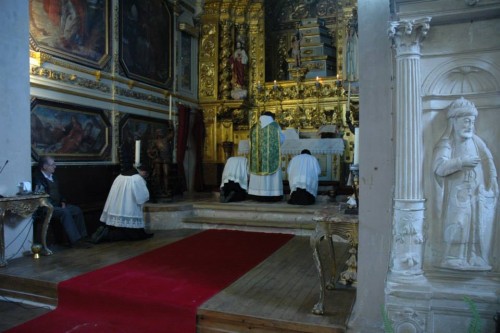 I will go to the altar of God, to God who gives joy to my youth.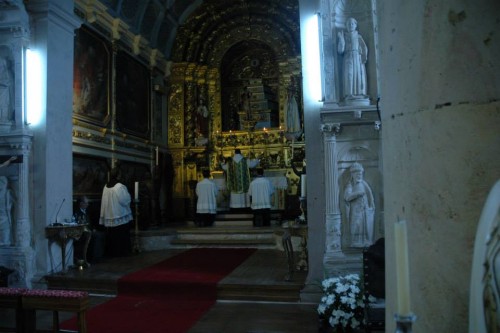 In the same week, on 21 October, in the chapel of the Solar–da–Marta Hotel in Fátima, Marco and Isa were invested in the Benedictine scapular as Novice Oblates of Silverstream Priory, receiving the names Brother Gregory (VII) and Sister Maria do Rosario.