Ye who are little, come unto Me
December 24, 2013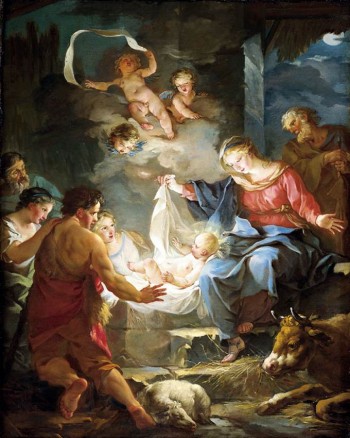 December 31st will mark the beginning of a year celebrating the 400th anniversary of the birthday of Mother Mectilde de Bar. This text of hers, dating from 1671, reveals her as a precursor of Saint Thérèse of the Child Jesus.
"It is true that the mystery is past, I recognize it, and that it happened only once, but the grace of the mystery is not, in fact, past for the souls who prepare themselves to give birth to Jesus Christ in their heart. He was born one time in Bethlehem, and he is born every day in us with Holy Communion, which, as the Fathers say, is an extension of the Incarnation.
Do you know why Our Lord did not want to be born in the city of Jerusalem? It is because there all was full of creatures; there was not a single empty house. All was full of business or something other. He preferred to be born in a poor stable, empty and abandoned. This demonstrates to us that, if we want Jesus to abide in us, we must empty ourselves of all things, without exception. This being done, He will impress in us His spirit, His life, His inclinations, and in such a soul one will see only Jesus.
Those who have received this grace, will be recognized easily by their docility and simplicity, the companion virtues of holy childhood. Who are the first to come to the Infant Jesus to offer Him homage? Poor folk, shepherds. It is what the Gospel says: "Ye who are little, come unto Me." Only the humble are worthy of learning secrets so divine, hidden from the great ones of the earth, who are precisely the proud. The more a soul is little, the more will God communicate Himself to her. He goes to seek her out in the depth of her nothingness, where He fills her with all Himself."
Mother Mectilde de Bar (1614-1698)