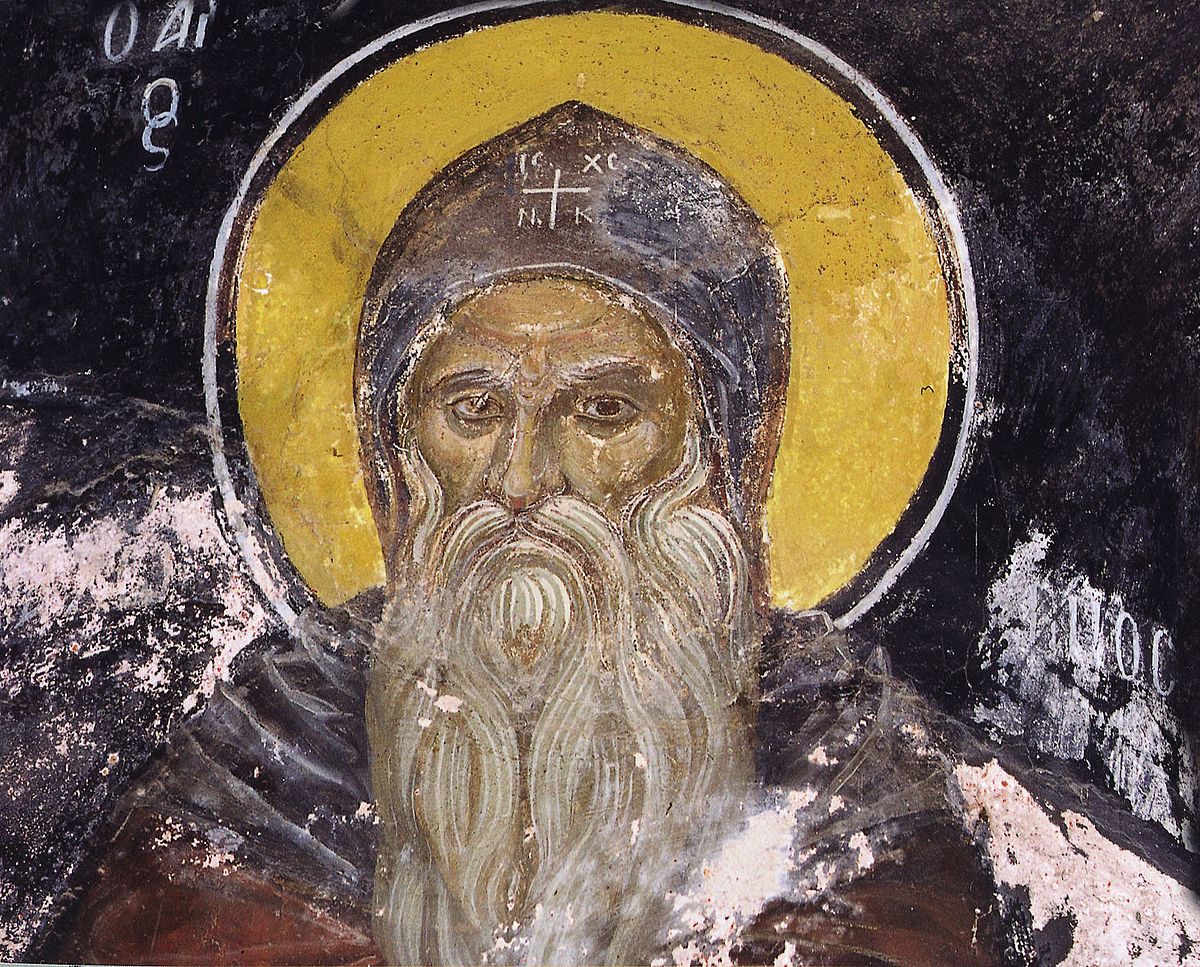 6 Feb. 7 June. 7 Oct.
The ninth degree of humility is, that a monk refrain his tongue from speaking, keeping silence until a question be asked him, as the Scripture sheweth: "In much talking thou shalt not avoid sin": and, "The talkative man shall not be directed upon the earth."
When Saint Pambo the Great was about to die, it is said that he remarked to the Presbyters Origen and Ammonios and to other holy men who were at his side: "From the time that I came to this desert, I have not repented, up until now, of any word that I have spoken; and in this state I am departing to God, as one who has  not yet begun to serve Him." The aforementioned men recounted to me that, when asked by anyone about a Scriptural phrase or some other matter of a practical nature, the Saint never offered an immediate response, but would say that he had not yet found the answer. Three months would often go by, and he would not give an answer, saying that he had not yet understood the point at issue.