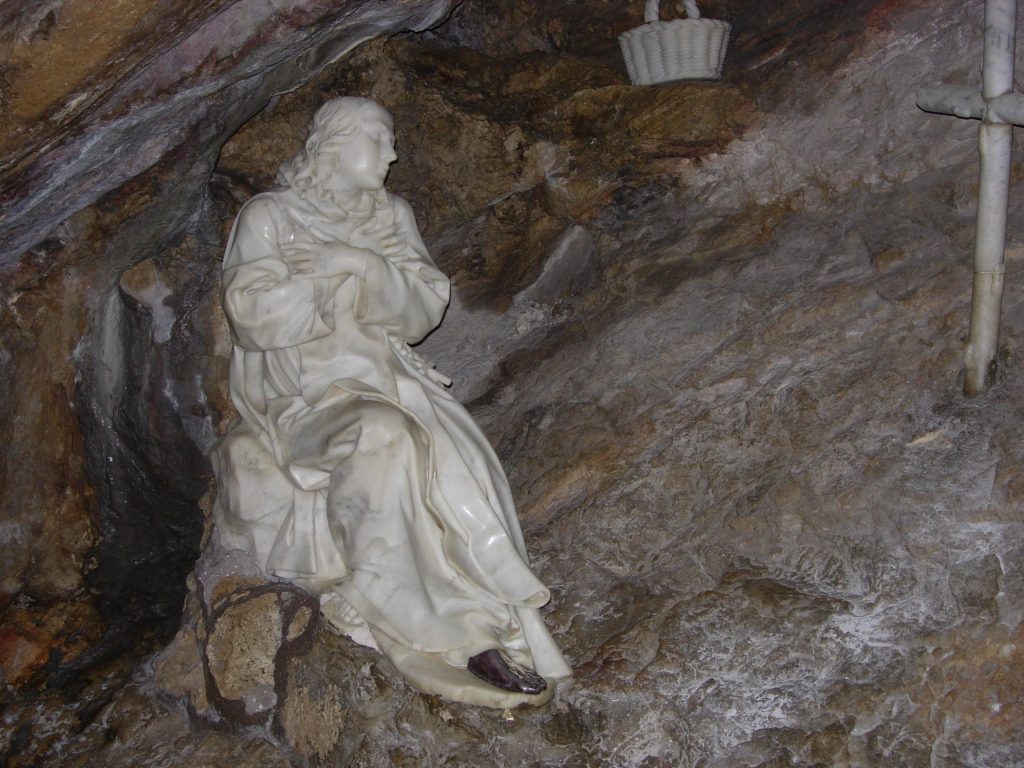 26 Jan. 27 May. 26 Sept.
The first degree of humility, then, is that a man, always keeping the fear of God before his eyes, avoid all forgetfulness; and that he be ever mindful of all that God hath commanded, bethinking himself that those who despise God will be consumed in hell for their sins, and that life everlasting is prepared for them that fear Him. And keeping himself at all times from sin and vice, whether of the thoughts, the tongue, the hands, the feet, or his own will, let him thus hasten to cut off the desires of the flesh.
The first degree of humility is to keep oneself in the presence of God. Psalm 90, prayed at Compline, sings of the all–enveloping presence of God. The monk who is content to live beneath the gaze of God finds in it his defence, his refuge, and his stronghold.
Content if thou be to live with the most High for thy defence, under his Almighty shadow abiding still, him thy refuge, him thy stronghold thou mayst call, thy own God,