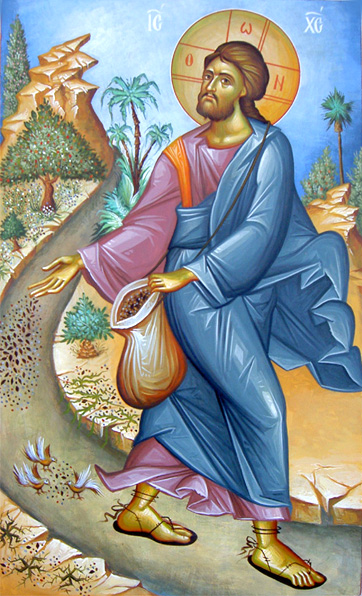 Attend to the Antiphons
If you would enter deeply into the liturgy of any given Sunday, attend closely to the antiphons. The Magnificat Antiphon at First Vespers of Sunday (on Saturday evening) is a preview of the First Lesson of Matins; the Magnificat. This morning we read the account of Noe and the ark in Genesis 5:31–6:15. Last evening we already sang:
Ant. Dixit Dominus * ad Noë: Finis universae carnis venit coram me: fac tibi arcam de lignis laevigatis, ut salvetur universum semen in ea.
The Lord said unto Noah: * The end of all flesh is come before Me, make thee an ark of planed timber, that seed of all flesh may be saved therein.
The Ark and the Heart of Jesus
The ark by means of which God saves "the seed of all flesh" foreshadows the perfect ark that is the Heart of Jesus, open to all who seek salvation. Already on Sexagesima Sunday, the liturgy points to the "heart" of the Passion of Saint John that will be chanted on Good Friday: "But one of the soldiers with a spear opened his side, and immediately