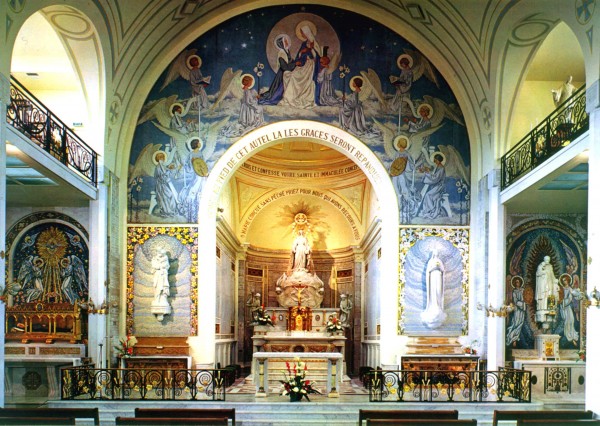 Our Lady of the Miraculous Medal
Today is the feast of Our Lady of the Miraculous Medal, the last Marian feast of the liturgical year and, in some way, the most eschataological. The apparitions of the Immaculate Mother of God to Saint Zoé Catherine Laboure, a Daughter of Charity, at the rue du Bac in 1830 announced the dawn of the great modern Marian age. The Propers of the Mass of today's feast underscore its eschatological significance. In the Epistle we read:
And a great sign appeared in heaven: A woman clothed with the sun, and the moon under her feet, and on her head a crown of twelve stars. (Apocalypse 12:1)
Twelve Stars
Is it mere coincidence that the twelve stars of the Apocalyptic Woman–Clothed–With–the–Sun, and of the Miraculous Medal, should reappear in the flag of the European Union? I for one think it is no coincidence but, rather, a providential indication that the Woman–Clothed–with–the–Sun will have the last word, even as Our Lady promised at Fatima in 1917: "In the end my Immaculate Heart will triumph" (13 July 1917).
Apparitions