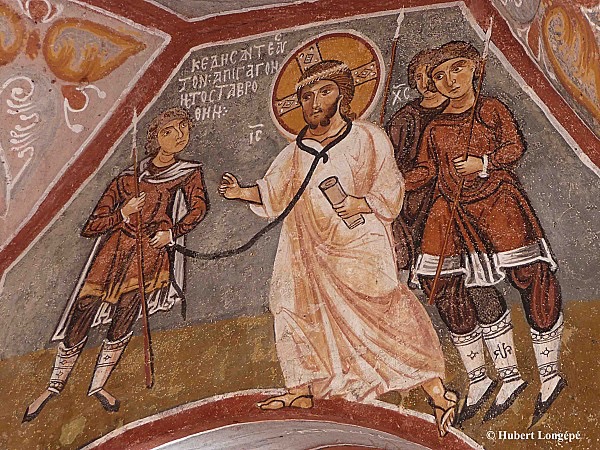 CHAPTER XLIX. Of the Observance of Lent
31 Mar. 31 July. 30 Nov.

Although the life of a monk ought at all times to have about it a Lenten character, yet since few have strength enough for this, we exhort all, at least during the days of Lent, to keep themselves in all purity of life, and to wash away, during that holy season, the negligences of other times. This we shall worthily do, if we refrain from all sin, and give ourselves to prayer with tears, to holy reading, compunction of heart and abstinence.
1 Licet omni tempore vita monachi quadragesimae debet observationem habere, 2 tamen, quia paucorum est ista virtus, ideo suademus istis diebus quadragesimae omni puritate vitam suam custodire omnes pariter, 3 et neglegentias aliorum temporum his diebus sanctis diluere.
It is remarkable that we read this Chapter XLIX, "On the Observance of Lent", every year on the feast of Saint Andrew, the Apostle of the Cross, and at the beginning of Advent. Saint Benedict says that our life ought at all times to have about it a quadragesimal