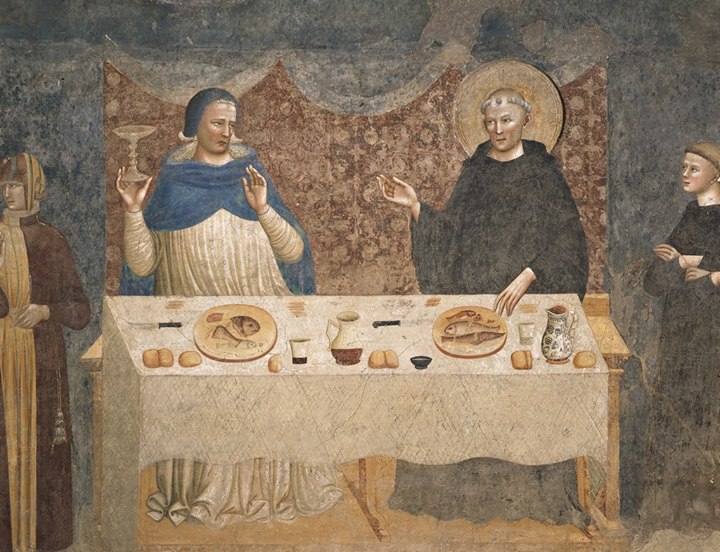 CHAPTER LI. Of the Brethren who go not very far off
2 Apr. 2 Aug. 2 Dec.
Let not the brother who is sent out on any business, and hopeth to return that same day to the Monastery, presume to eat while abroad, even although pressed by any one to do so, unless perchance he have been bidden by his Abbot. If he do otherwise, let him be excommunicated.
Saint Benedict admits that his monks may be sent out to transact business on behalf of the monastery. A monk does not go out of the monastery by his own initiative. A monk is always sent out. Kneeling, he asks the blessing of the abbot before leaving the monastery; in the same way, he asks the blessing of the abbot upon his return. There is no question of a monk laying aside the monastic habit in favour of secular attire when sent out on errands. While some errands can be completed in a single day, other business requires remaining outside the monastery overnight.
In Chapter L, Saint Benedict enjoined his monks who are