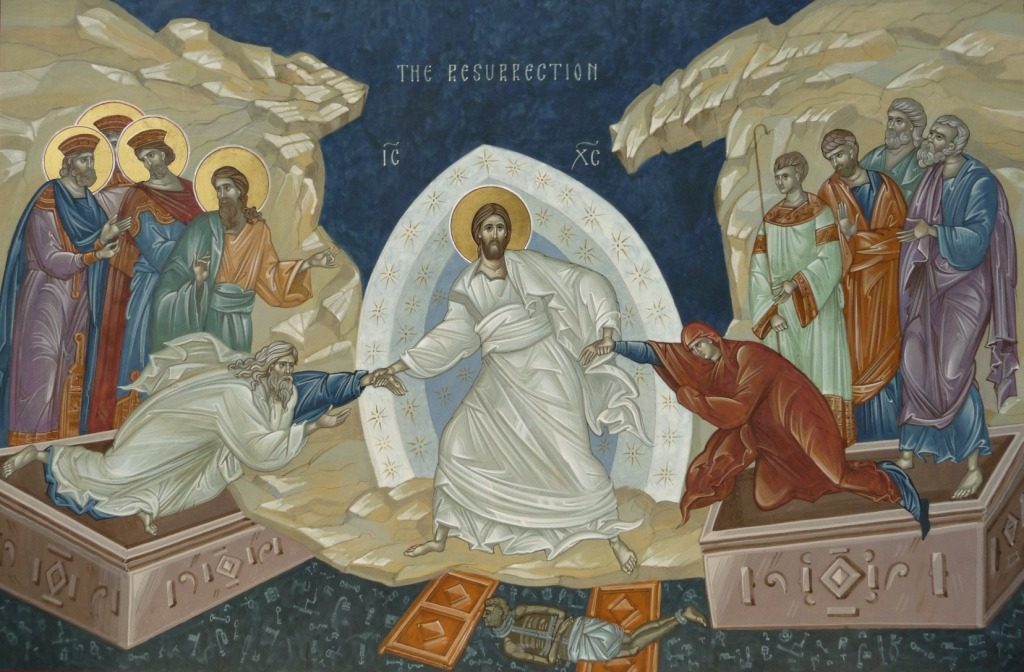 CHAPTER VIII. Of the Divine Office at Night
10 Feb. 11 June. 11 Oct.
In winter time, that is, from the first of November until Easter, the brethren shall rise at what may be reasonably calculated to be the eighth hour of the night; so that having rested till some time past midnight, they may rise having had their full sleep. And let the time that remains after the Night-Office be spent in study by those brethren who have still some part of the Psalter and lessons to learn. But from Easter to the first of November let the hour for the Night-Office be so arranged that, after a very short interval, during which the brethren may go out for the necessities of nature, Lauds, which are to be said at day-break, may follow without delay.
The passage from Chapter VII (On Humility) to Chapter VIII (On the Divine Office during the Night) is, in effect, the monk's passage from the passion and death of Christ to His holy resurrection, His ascension, and His priesthood of glory, for "Jesus is not