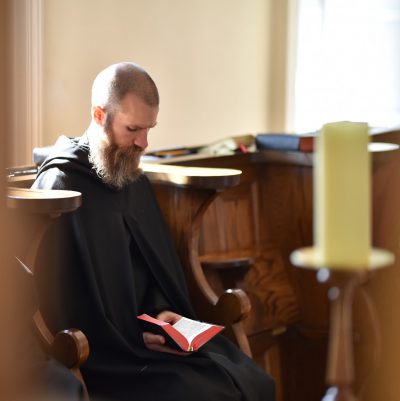 CHAPTER LIV. Whether a Monk ought to receive letters or tokens
6 Apr. 6 Aug. 6 Dec.

By no means let a monk be allowed to receive, either from his parents or any one else, or from his brethren, letters, tokens, or any gifts whatsoever, or to give them to others, without permission of the Abbot. And if anything be sent to him, even by his parents, let him not presume to receive it until it hath been made known to the Abbot. But even if the Abbot order it to be received, it shall be in his power to bid it be given to whom he pleaseth; and let not the brother to whom it may have been sent be grieved, lest occasion be given to the devil. Should any one, however, presume to act otherwise, let him be subjected to the discipline of the Rule.
A monk is not only a poor man in the sense of renouncing ownership. He also does without a multiplicity of things in order to attach himself to the