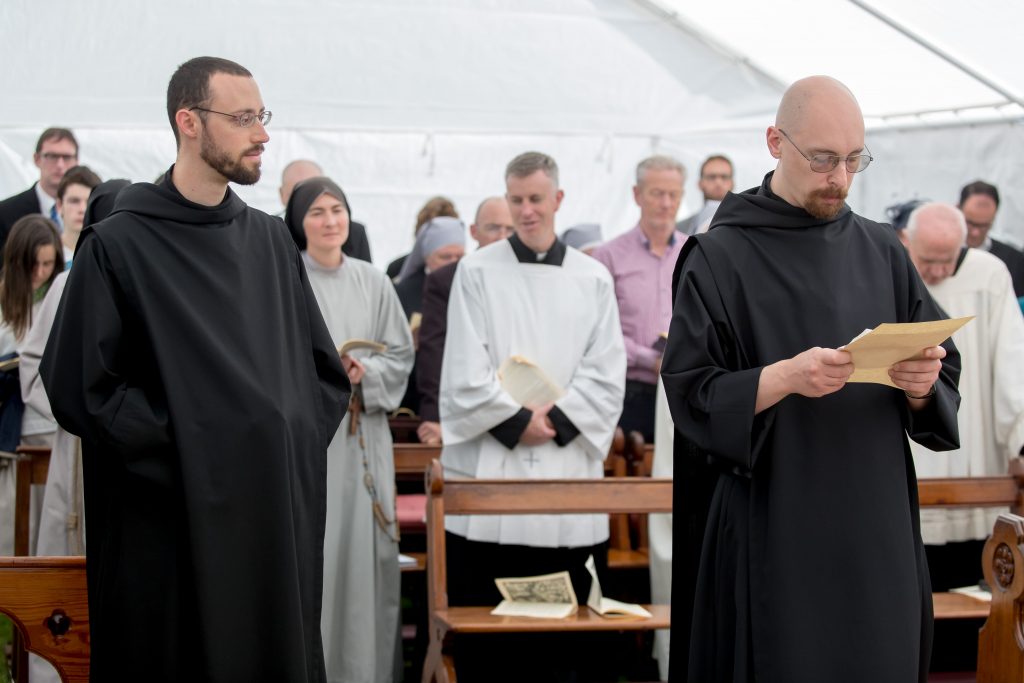 Solemn Profession and Monastic Consecration
D. Finnian Joseph Maria King
and D. Elijah Maria Carroll
15 August 2018
Feast of the Assumption of the Blessed Virgin Mary
My dear sons, in Chapter LVIII of the Holy Rule, our father Saint Benedict, inserts the act of solemn profession into the Offertory of the Holy Sacrifice of the Mass. This is an astonishing thing! The action of the Mass is, for a few moments, suspended or, rather, it is opened up in order that you might be intimately associated with the offering, the setting apart, of the host that now lies upon the corporal — a thing utterly humble, fragile, and poor — and of the chalice of wine mixed with a drop of water.
After three ancient prayers addressed successively to the Father, the Son, and the Holy Spirit, you will pronounce the vows of stability, conversion of manners, and obedience: the means by which you bind yourself to the Christus Passus, to the immolated Christ who, from the altar of the Cross, makes Himself over to