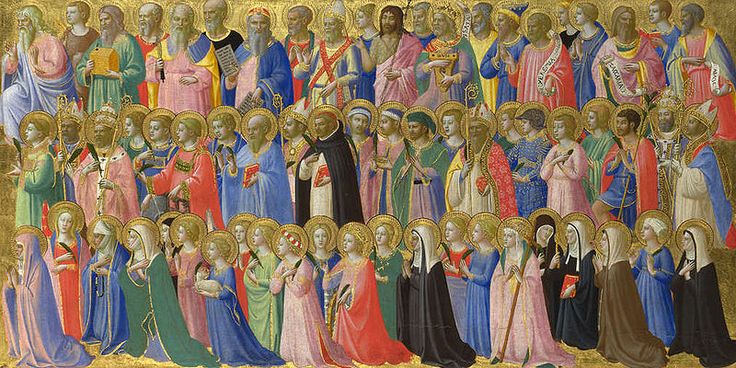 CHAPTER XIV. How the Night-Office is to be said on Saints' Days
17 Feb. 18 June. 18 Oct.
On the Festivals of Saints, and all other solemnities, let the Office be ordered as we have prescribed for Sundays: except that the Psalms, antiphons and lessons suitable to the day are to be said. Their number, however, shall remain as we have appointed above.
Saint Benedict distinguishes between the festivals of the saints and what he calls "all other solemnities". This last expression refers to the various Christological  and Marian festivals that were already being celebrated in his time. The Rule is, it would seem, designedly vague, because it was to be observed not only at Monte Cassino, but also in other places, each having its own local kalendar.
For the festivals of the saints, Saint Benedict enjoins his monks to follow the pattern of the Sunday Office, apart from those parts of the Office that pertain to the festival itself. Blessed Schuster argues in favour of a full proper Office including psalms, lessons and collects. He refers to the