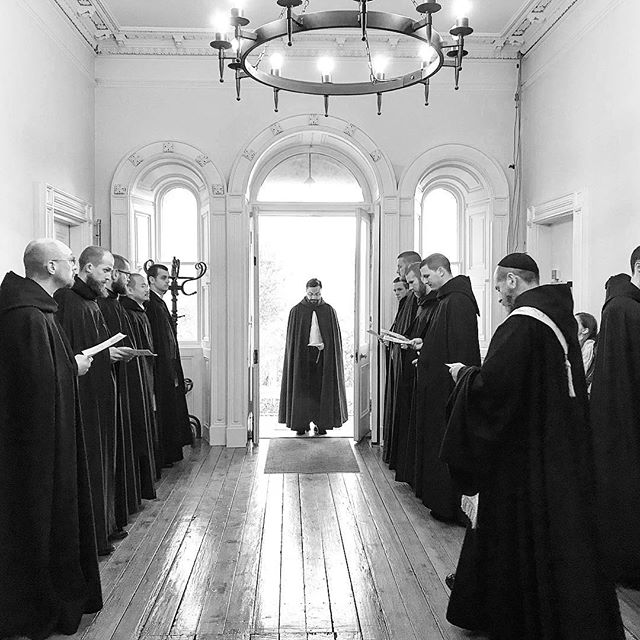 CHAPTER LVIII. Of the Discipline of receiving Brethren into Religion
Continued from 11 Apr.
Let a senior, one who is skilled in gaining souls, be appointed over him to watch him with the utmost care, and to see whether he is truly seeking God, and is fervent in the Work of God, in obedience and in humiliations. Let all the hard and rugged paths by which we walk towards God be set before him.
Saint Benedict enjoins the Father Master to watch the man newly–come to the monastery. The novice is under scrutiny. The Father Master will observe the novice's words, actions, and comportment. What drives this man? Why has he come? What is keeping him here? Is his focus on God or on self? Is he truly seeking God? How does he cope with failure? With conflict? With temptation? Is he bodily in the cloister but elsewhere in his heart? Is he growing in faith without seeing, in hope without possessing, and in charity without the immediate gratification of his desires? Does he need to control everything and everyone