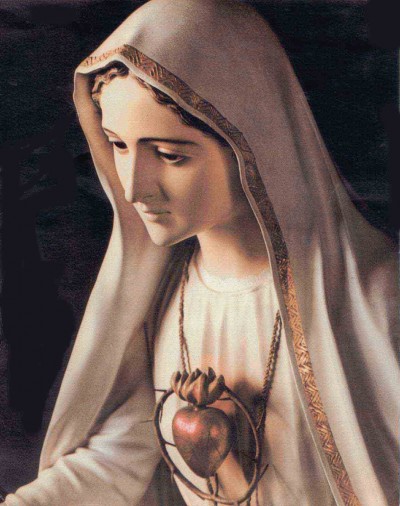 Mary's Joy
Holy Mass begins today on a note of irrepressible joy:
Gaudeámus omnes in Dómino, diem festum celebrántes sub honóre beátæ Maríæ Vírginis: de cuius sollemnitáte gaudent Angeli et colláudant Fílium Dei. V. Eructávit cor meum verbum bonum: dico ego ópera mea Regi (Ps 44:2).
The Introit, originally composed for the feast of Saint Agatha, Virgin and Martyr, and later adapted for use on many other feasts, echoes the words of Saint Paul to the Philippians: «Rejoice in the Lord always; again, I say, rejoice» or, in Monsignor Knox's translation, «Joy to you in the Lord at all times; once again I wish you joy» (Philippians 4:4).
Lovelier Words Never Spoken
Saint Paul's words to the Philippians, in turn, send us back to the Angelic Salutation, repeated 150 times in Our Lady's Psalter: «Hail, thou who art full of grace; the Lord is with thee» (Luke 1:28). The Greek gives, «χαῖρε, κεχαριτωμένη, ὁ κύριος μετὰ σοῦ». Lovelier words were never spoken, not since the dawn of time: joy, and grace, and beauty, and loveliness upon thee, O thou who art full of joy and grace, and beauty, and loveliness!