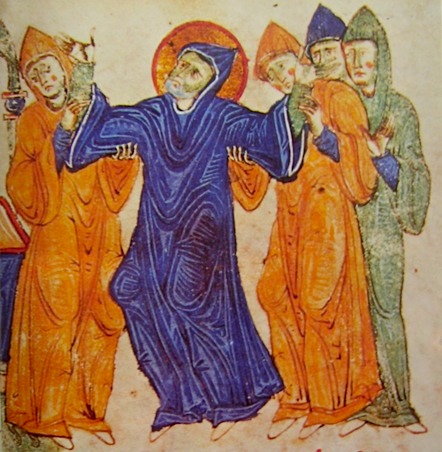 CHAPTER XXXIII. Whether Monks ought to have anything of their own
11 Mar. 11 July. 10 Nov.
The vice of private ownership is above all to be cut off from the Monastery by the roots. Let none presume to give or receive anything without leave of the Abbot, nor to keep anything as their own, either book or writing-tablet or pen, or anything whatsoever; since they are permitted to have neither body nor will in their own power. But all that is necessary they may hope to receive from the father of the Monastery: nor are they allowed to keep anything which the Abbot has not given, or at least permitted them to have. Let all things be common to all, as it is written: "Neither did anyone say that aught which he possessed was his own." But if any one shall be found to indulge in this most baneful vice, and after one or two admonitions do not amend, let him be subjected to correction.
For the ancient Fathers, disappropriation, or the renunciation of all personal ownership, was so fundamental