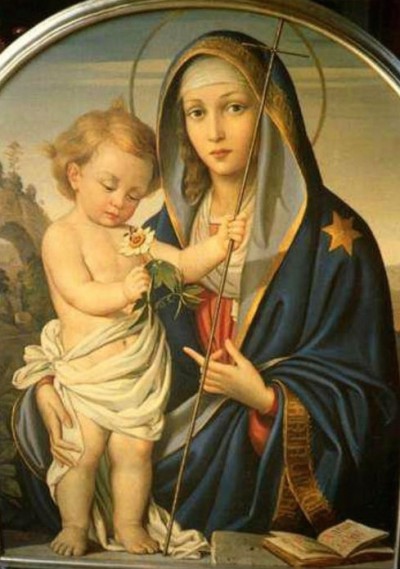 The Radiant Brightness of the Immaculate Virgin Mary
How right it is that in these « cold, and dark, and dreary » December days the sacred liturgy should set before our eyes the radiant brightness of the Immaculate Virgin Mary.  Life without Mary is « cold, and dark, and dreary », but for one who opens the door of his heart to the Immaculate Virgin, there is warmth, and light, and gladness.
How I love the antiphon in the Divine Office of the feast: « Thy raiment is white as snow, and thy countenance as the sun ». The Church, in the freedom that comes to her from the Holy Ghost, takes the very imagery the evangelists use to describe Jesus in the glory of the Transfiguration (see Matthew 17:2 and Luke 9:29) and applies it to His Virgin Mother, the tota pulchra (all–beautiful), the full of grace.
Our Lady in Advent
Advent is the Church's Marian season par excellence. While, in popular piety, we associate the beautiful month of May and the month of October, dedicated to the Holy Rosary, with Our Blessed