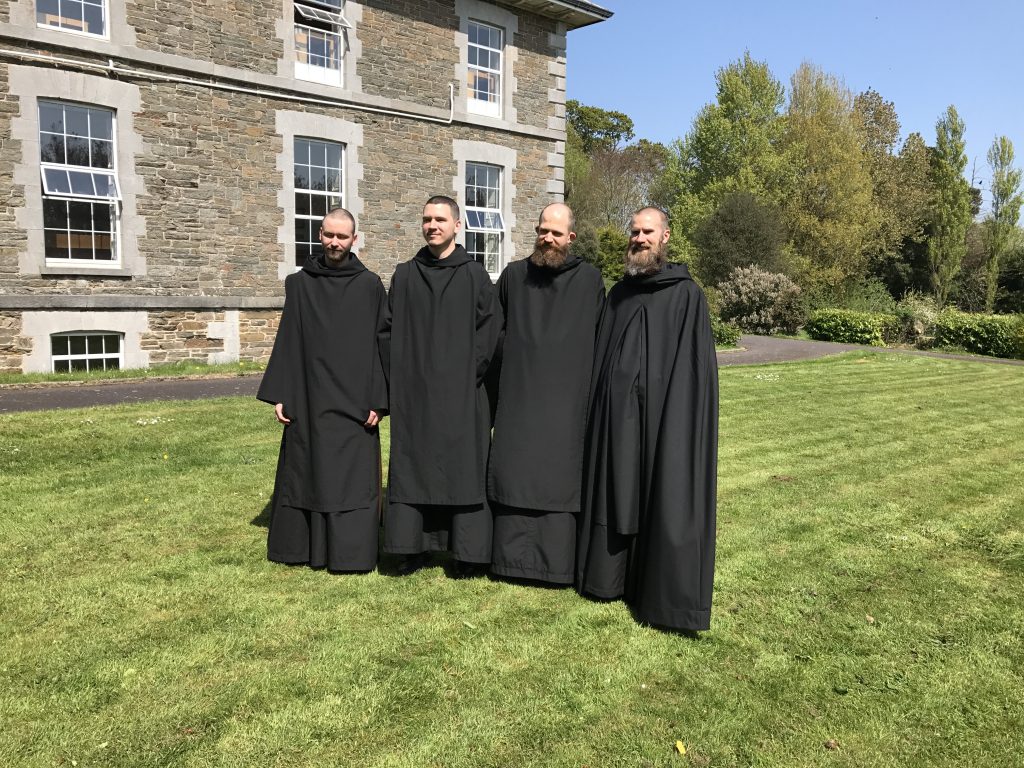 This morning in the Chapter room of Silverstream Priory, Mr Joseph DeCant, a native of Toledo, Ohio, received the habit of Saint Benedict and officially began his monastic journey, receiving the name Brother John Baptist. The noviciate of Silverstream now numbers four men (see the photo above) representing Denmark, Australia, Missouri, and Ohio. Father Prior gave the following sermon:
My dear son, last evening at Vespers we sang the Magnificat Antiphon for the holy Apostles Philip and James: one of the loveliest and one of the most comforting of the whole year:
Let not your heart be troubled. You believe in God, believe also in me. In my Father's house there are many mansions. Alleluia, alleluia.
I took this liturgical word as the message Our Lord would have me address to you today. In the course of our conversations, you shared with me that you have learned that whenever God speaks to a soul, it is to encourage that soul. Yes, it is true. Our Lord comforts the weak man and gives strength to the weary man. You have searched long, dear