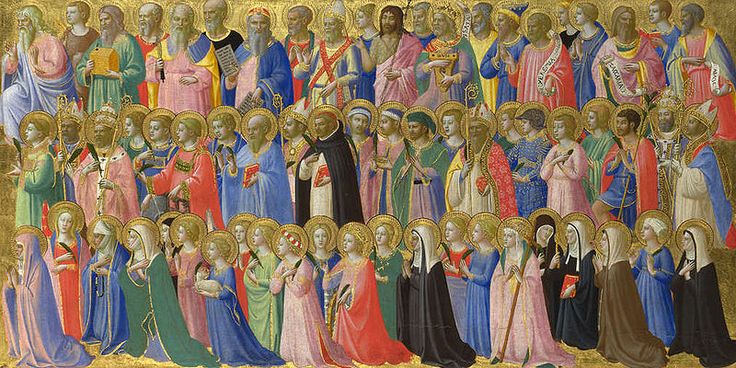 CHAPTER XIV. How the Night-Office is to be Said on Saints' Days
17 Feb. 18 June. 18 Oct.

On the Festivals of Saints, and all other solemnities, let the Office be ordered as we have prescribed for Sundays: except that the Psalms, antiphons and lessons suitable to the day are to be said. Their number, however, shall remain as we have appointed above.
The 4th century Feriale Philocalianum gives a good idea of what the Roman Kalendar would have looked like in the time of Saint Benedict. It provides us with two lists, the Depositio Martyrum and the Depositio Episcoporum. One finds in the Feriale Philocalianum, among others, the feasts of the Nativity of Our Lord, of Saints Peter and Paul, Fabian and Sebastian, Agnes, Perpetua, and Felicity,  Abdon and Sennon, Sixtus, Laurence, Hippolytus and Pontianus, Cyprian, Callistus, Clement, and Saturninus.
The sanctoral cycle was primarily linked to those churches in which reposed the bodies or significant relics of the saints. By the 6th century, however, the reception of a cloth touched to the body or even to the urn of saint, as