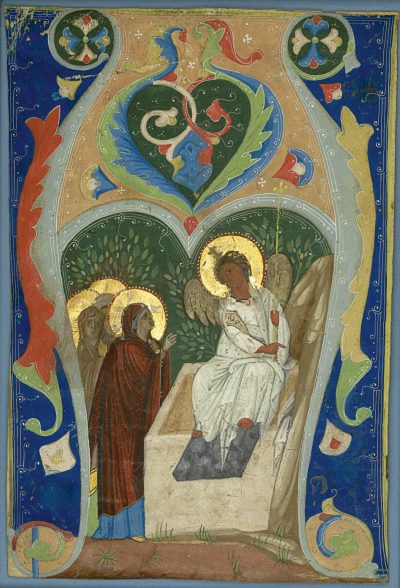 CHAPTER XV. At what times of the year Alleluia is to be said
18 Feb. 19 June. 19 Oct.
From the holy Feast of Easter until Pentecost, without interruption, let Alleluia be said both with the Psalms and the responsories. From Pentecost until the beginning of Lent it is to be said at the Night-Office with the six latter Psalms only. But on every Sunday out of Lent let the Canticles,* Lauds, Prime, Tierce, Sext and None be said with Alleluia: Vespers, however, with an antiphon. The responses are never to be said with Alleluia, except from Easter to Pentecost.
Readers discovering the Rule of Saint Benedict for the first time are often surprised by the Holy Patriarch's careful attention to the minutest details of the Opus Dei (the Work of God or Divine Office). He goes so far as to devote a chapter of the Holy Rule to the times of the year during which Alleluia is said. Alleluia is the transliteration of two Hebrew words: hallel meaning praise, and Ya, the shortened two-letter