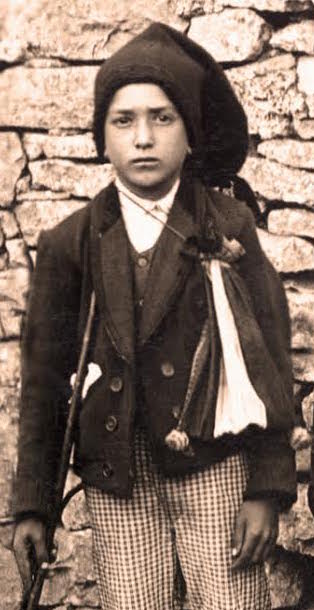 Saint Francisco of Fatima
Two years ago, D. Finnian and I had the opportunity to visit with Dr Ângela de Fátima Coelho da Rocha Pereira da Silva, the wonderfully affable postulator of the Cause of the Little Shepherds of Fatima. Sister Angela is a religious of the Aliança de Santa Maria and a medical doctor; she was nominated Postulator extra urbem on 1 November 2009, then Postulator in urbe on 22 June 2012. I shared with the Postulator my own devotion to Saint Francisco, the Consoler of the Hidden Jesus.
Consoler of the Hidden Jesus
The words of the Angel of Fatima,  "Console your God",  engraved themselves in young Francisco's heart. They became the compelling inspiration of his short life of eleven years (1908–1919). Francisco wanted, more than anything else, to be the Consoler of the Hidden Jesus. He did this by praying rosary after rosary, and by spending hours close to the tabernacle of the parish church.
Many Rosaries
Readers familiar with the story of Fatima will recall that on 13 May 1917, after hearing the Lady say, "I come from heaven", Lucia asked if she and