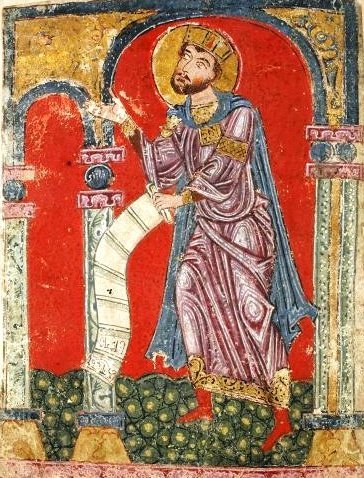 CHAPTER X. How the Night-Office is to be said in Summer Time
12 Feb. 13 June. 13 Oct.

From Easter to the first of November let the same number of Psalms be recited as prescribed above; only that no lessons are to be read from the book, on account of the shortness of the night: but instead of those three lessons let one from the Old Testament be said by heart, followed by a short responsory, and the rest as before laid down; so that never less than twelve Psalms, not counting the third and ninety-fourth, be said at the Night-Office.
Saint Benedict divides the year into two seasons: summer and winter. Saint Benedict's summer begins with Holy Pascha and ends on November 1st. After Holy Pascha, the warm season begins in Rome; it is, effectively, the beginning of summer. Winter begins on November 1st with the first bright crisp days that lead up to Martinmas.
Similarly there are two parts to each day; the Romans calculate the day from sunset until sunrise (night), and from sunrise until sunset (day). The day, then, begins with the setting