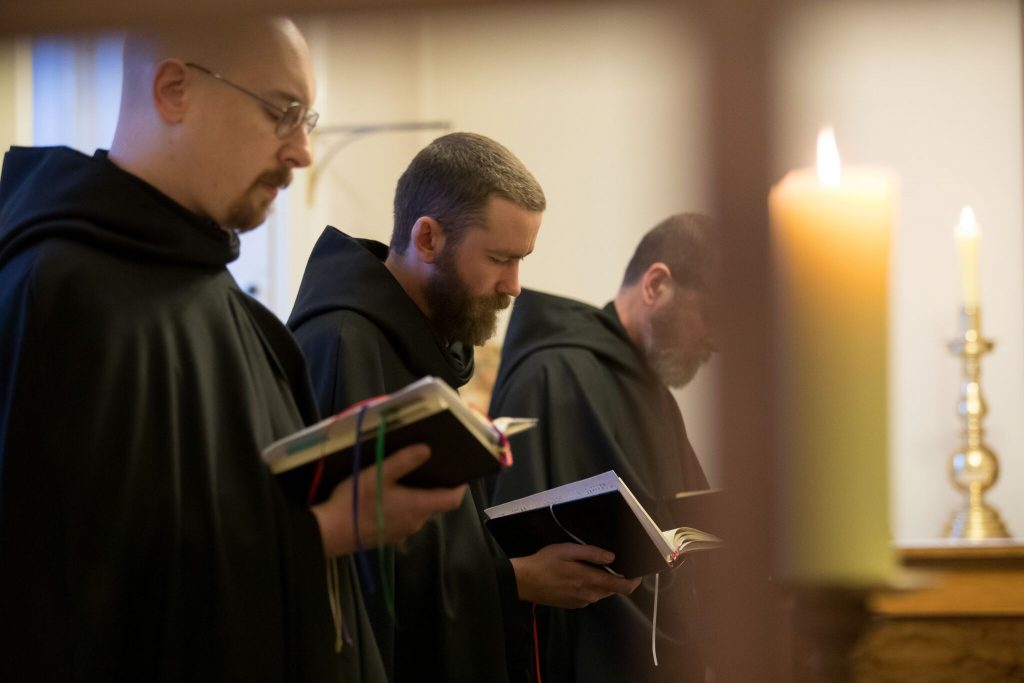 CHAPTER LII. Of the Oratory of the Monastery
3 Apr. 3 Aug. 3 Dec.

Let the Oratory be what it is called, a place of prayer: and let nothing else be done, or kept there. When the Work of God is ended, let all go out with the utmost silence, paying due reverence to God, so that a brother, who perchance wishes to pray by himself, may not be hindered by another's misconduct. If any one desire to pray in private, let him go in quietly and pray, not with a loud voice, but with tears and fervour of heart. And let it not be permitted, as we have said, to remain in the Oratory when the Work of God is finished, except it be for a like purpose, lest hindrance be caused to others.
Saint Benedict derives a good part of the present chapter from the Rule of Saint Augustine, in which we read:
In the Oratory no one should do anything other than that for which it was intended and from which it also takes its name.