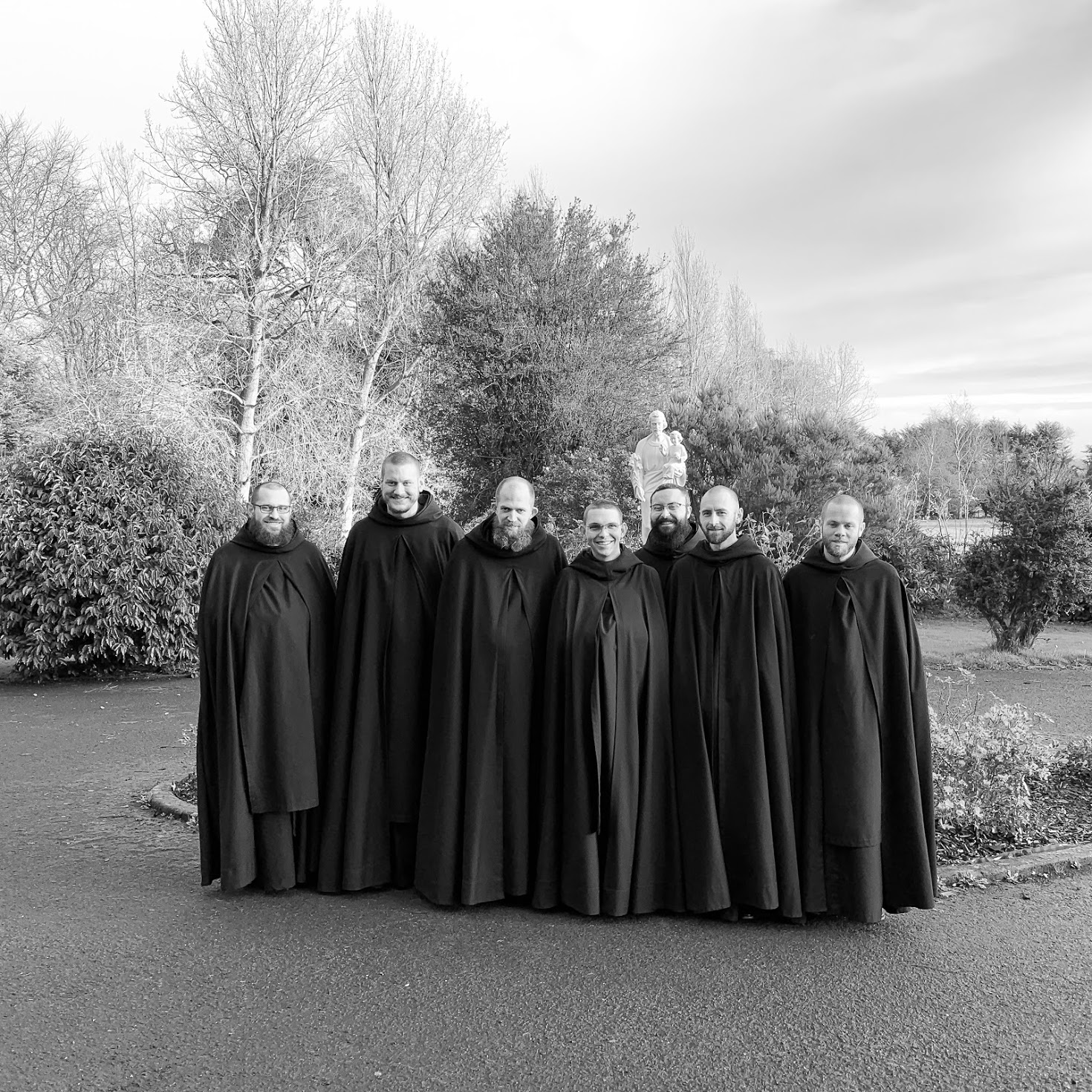 Silverstream Priory's Six Novices with their Father Zelator
Yesterday, the feast of the Holy Innocents was, according to a Benedictine tradition, one of the feasts of the noviciate. The brothers of the noviciate carried out the liturgical functions of the hebdomadarius and the cantors. And our priest novice, Brother Gregory, offered the Conventual Mass and preached the homily. Here is the text of Brother Gregory's homily.
Thou hast made the lips of children, of infants at the breast, vocal with praise (Ps 8.3).
'I adore Thee for those who have never adored Thee, and for those who will never know the happiness of praising Thee.' We say those words every day for most of the year, and they are words that since my arrival I have not been able to get past; I hope I never will. But imagine it—imagine what a life would be entirely without the praises of God in it. Now I will not try to describe what that would be like, mostly because it is so difficult to imagine. But it has at least sharpened my own adoration to think about those souls for whom we say