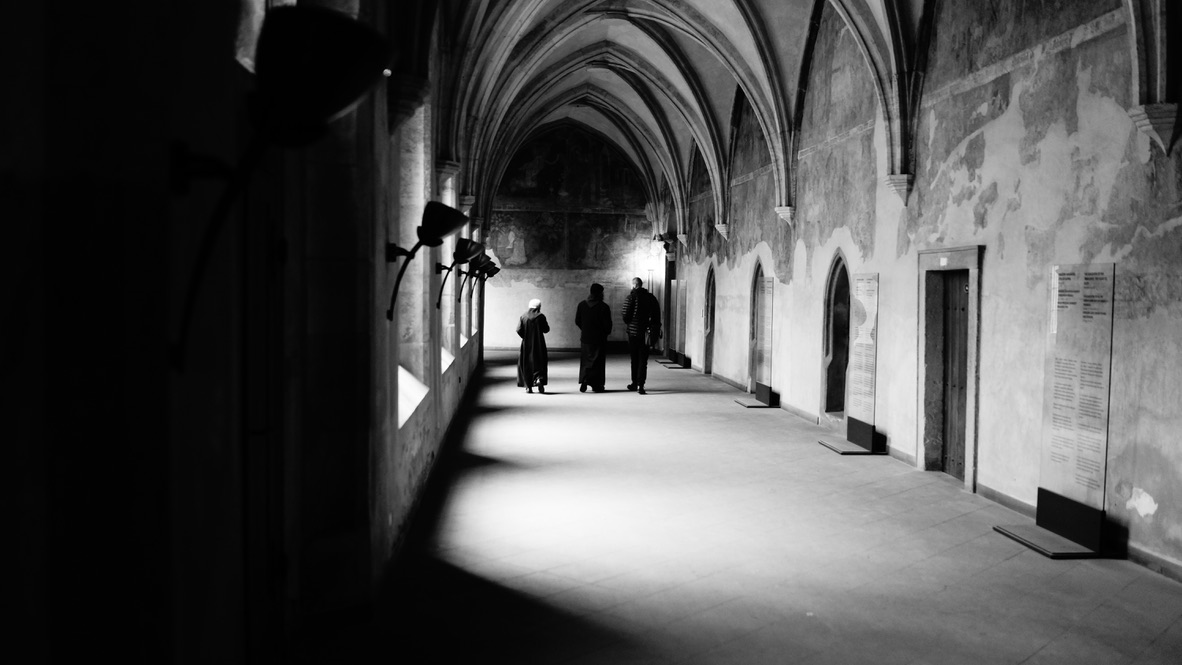 CHAPTER XII. How the Solemn Office of Lauds is to be said
14 Feb. 15 June. 15 Oct.
At Lauds on Sunday let the sixty-sixth Psalm first be said straight on without an antiphon. After this let the fiftieth Psalm be said, with an Alleluia, and then the hundred and seventeenth and the sixty-second. Then the Benedicite and Psalms of praise, a lesson from the Apocalypse, said by heart, a responsory, a hymn, a versicle, a canticle out of the Gospel, and the Litany, and so end.
Psalm 50, the Miserere, occurs at Lauds every Sunday and weekday. John Mason Neale calls it, "the Psalm of all Psalms; that which of all inspired compositions has, with the one exception of the Lord's Prayer, been repeated oftenest by the Church." Saint Thomas says that in the numbering of the Psalms, this Psalm is the fiftieth and this is the number of jubilee as is described in Leviticus 27 in which a remission of all debts was made, whence this number agrees with this Psalm in which he treats of full remission of sins. Psalm 50 is,