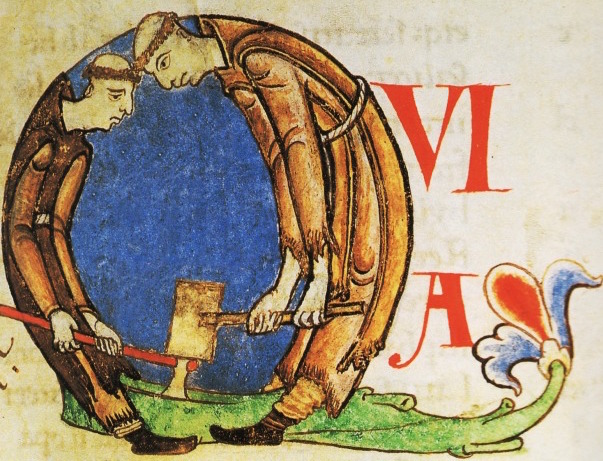 CHAPTER XXXII. Of the Iron Tools and Property of the Monastery
10 Mar. 10 July. 9 Nov.

Let the Abbot appoint brethren, on whose manner of life and character he can rely, to the charge of the iron tools, clothes, and other property of the Monastery; and let him consign to their care, as he shall think fit, the things to be kept and collected after use. Of these let the Abbot keep a list, so that as the brethren in turn succeed to different employments, he may know what he giveth and receiveth back. If any one treat the property of the Monastery in a slovenly or negligent manner, let him be corrected; and if he do not amend, let him be subjected to the discipline of the Rule.
After treating of the cellarer of the monastery, who, «above all things must have humility», Saint Benedict enjoins the abbot to charge brethren, on whose manner of life and character he can rely, to look after the iron tools, clothes, and other property of the monastery. It is characteristic of Saint Benedict's