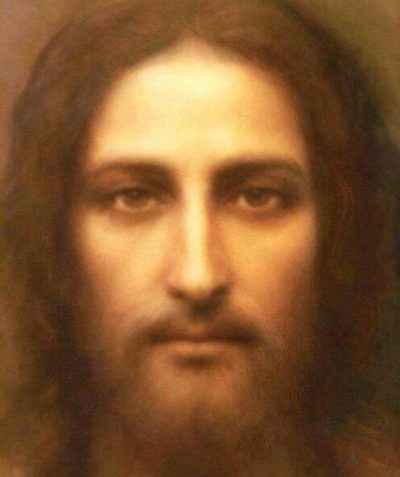 It is because I am left alone in the Sacrament of My love that such darkness has fallen over the souls of My priests. It is this that grieves My Sacred Heart more than anything else, and this because the Most Holy Sacrament of the Altar is the supreme expression of My personal love for every priest, and there are so few who understand this and respond to My love with love.
The work of reparation is a substitution freely undertaken out of love, for those who remain far from the radiance of My Eucharistic Face and from the warmth of My Sacred Heart. The loneliness that I suffer in so many tabernacles is caused by the indifference of My priests. Their lives are ruled, not by My love for them, and their love for Me, but by a thousand other created things unworthy of the character that I inscribed in mystic fire upon their souls when they were ordained for the service of My Body.
O My priests, priests of My Heart, priests upon whom rests the gaze of My Eucharistic Face, return to Me! Return to Me and be forgiven. Return to Me and be healed. Return to Me and be refreshed. Return to Me and I will so unite you to Myself that you and I will appear before My Father as one Priest and one Victim offered to Him for the praise of His glory and out of love for our one spouse, the Church.
Until now, the precious grace of Eucharistic adoration has remained unknown to far too many of my priests. This accounts for the weaknesses, the scandals, the shame, and the falling away of so many. The world has grown cold, and it will become even more cold as the darkness of the Enemy enfolds it and turns to ice the hearts that I consecrated to be for Me hearts of love.
This is why I am pleading with you to adore Me in the Sacrament of My love and, by your adoration, to bring many priests into the light of My Eucharistic Face. This return to adoration will save My priests from the devastation that the Enemy is plotting against them. When a priest flies to My Heart and rests his head upon My breast, he is safe from all harm, and the plots of the Enemy against his soul are thwarted and brought to nought.
Who among My priests will survive the tribulation that is coming? Only those who will have listened to My plea for priest-adorers, for priest-reparators, for priests who will allow Me to befriend them, and who will give Me their time, their minds, and their hearts in the essential work of adoration. I call this work essential because the right order of things has been subverted and because a great disorder and confusion has overtaken the hearts and minds of My beloved priests. Adoration will be for them and for you the restoration of the only right order: the order of divine love poured into the hearts of men by the Holy Spirit Who is Love.
So important is this work that I have entrusted it, and you with it, to the compassionate and glorious heart of My own Mother. This work is her work, in the whole Church and in the hearts of those priests who have made themselves hers by an act of consecration. To this work of Mine and this work of My Mother I have associated my saints in glory, and the Angels who worship before My Face and surround My tabernacles with a celestial adoration on earth. There is nothing that can reverse My plan now. The hour has come for priests to hear My appeal and to return, penitent and joyful, to the foot of My altars. It is there that I wait for each one, full of mercy and ready to receive them into My Heart.
(In Sinu Jesu, The Journal of a Priest, 27 January 2012, pp. 216–217)