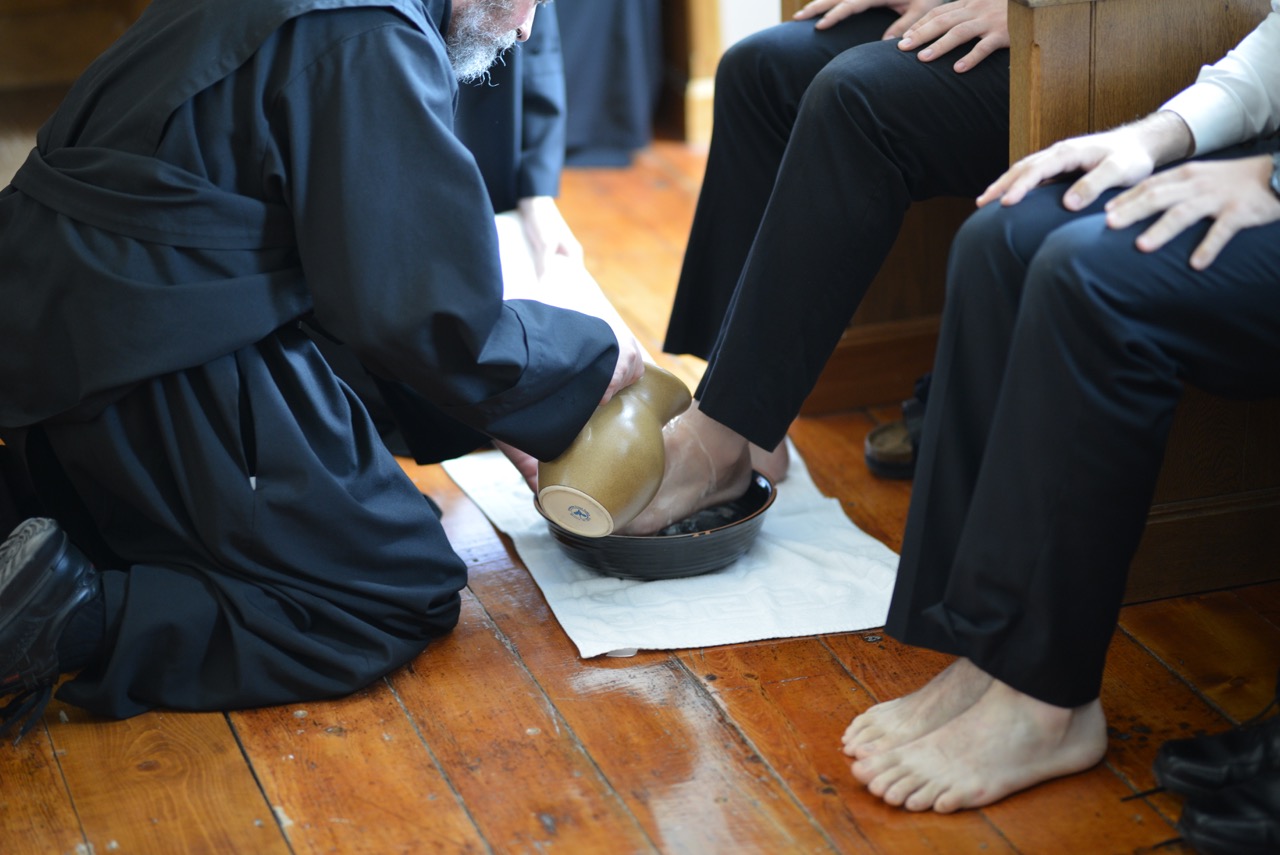 On Sunday morning, July 9, 2017, Mr Joseph Gryniewicz and Mr Nathan Hart received the Benedictine habit from the hands of Father Prior, and so began their monastic journey as novices of Silverstream Priory, bringing the total number of novices to six. The ceremony of vestition took place in the Chapter Room of Silverstream Priory.

Joseph Gryniewicz, a native of Ann Arbor, Michigan, is the son of Tom and Ellen Gryniewicz. Joseph graduated from the Franciscan University of Steubenville  in 2008, and completed his Master's Degree in Philosophy at the same University in 2013. Until his entrance at Silverstream, Joseph taught Latin in a high school in Ann Arbor. As a Benedictine, Joseph will be known as Brother Chrysostom, having as his patron the 4th century Archbishop of Constantinople, Saint John Chrysostom, the "Doctor of the Eucharist".
Nathan Hart, a native of Cincinnati, Ohio, is the son of John and Suzanne Hart. Nathan graduated with a degree in Psychology from the Franciscan University of Steubenville  on May 13, 2017. Nathan also has a background in vocal performance. As a Benedictine, Nathan will be known as Brother Irenaeus, having as his patron the 2nd century Saint Irenaeus, Bishop of Lyons.
In addition to the monastic family, several guests were present, including the Most Reverend Monsignor Karel Kasteel, and the Reverend Mother M. Paola Gosta, O.S.B. Father Prior delivered the following sermon:
My dear sons, Joseph and Nathan, the date originally chosen for your vestition was July 10th, the eve of the feast of our father Saint Benedict. The presence of our dear and honoured guests, Monsignor Kasteel and Madre Paola, and a number of other practical considerations, compelled me to advance the ceremony by one day. The liturgical providence of God was at work fortiter ac suaviter; the liturgy of this 5th Sunday After Pentecost is astonishingly suited to what we are about to do. The man who asks to be numbered among the sons of Saint Benedict is, first of all, by holy Baptism, numbered among the children of Mother Church. Filii tui sicut novellæ olivarum in circuitu mensæ tuæ (Psalm 127:3). It is through the sacred liturgy that Mother Church nourishes, instructs, comforts, and even corrects her children. The son of Saint Benedict will, for this reason, seek in the sacred liturgy, and find there, hour by hour and day by day, all that he needs to go forward in our life and in faith, as Saint Benedict says, «with hearts enlarged and unspeakable sweetness of love» (Prologue).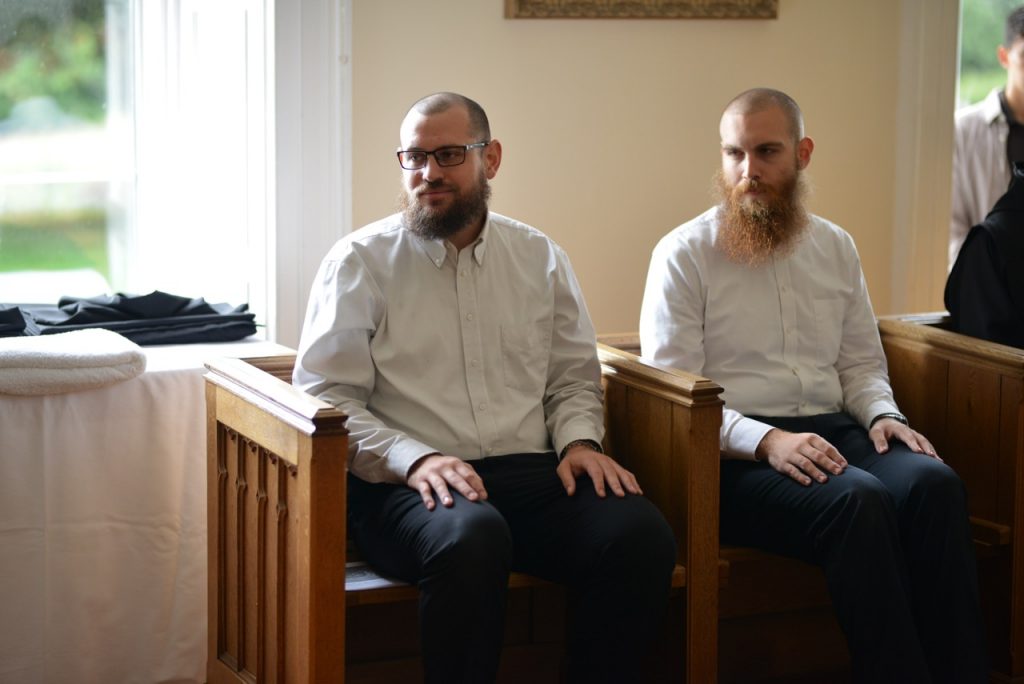 You have both come to the monastery because the Holy Ghost, by mysterious operations perfectly adapted to your heredity, your history, and even to the most secret yearnings of your soul, has awakened you to «such good things as eye hath not seen, the things that God has prepared for those who love Him» (1 Corinthians 2:9). The Collect of the day expresses this and, then, makes us ask: «Pour into our hearts such love for Thee, that loving Thee above all things, we may obtain Thy promises, which exceed all that we can desire». I pray that in the days and years that lie ahead of you, dear Joseph and Nathan, you will return often to this Collect of the 5th Sunday After Pentecost. In it, you will find, perfectly formulated, a prayer for all that is needed for a happy monastic life: the desire for heaven, the infusion of divine charity; the readiness to receive from the hand of God good things exceeding all that you can desire.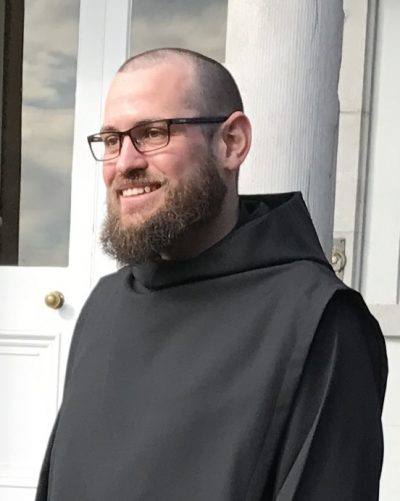 Joseph, some time ago you wrote me: « I trust that God has not led me this far in vain. Whatever the sacred agony of testing and whatever the crosses of this way of life, I hope that God will permit me the grace of persevering and winning whatever crown He has prepared for me, together with my brothers and fathers». Continue to trust, dear Joseph, that God has not led you this far in vain. Make of every step forward an act of abandonment to the the designs of Our Lord on your life. Do this even when, in hours of obscurity and uncertainty, you find yourself incapable of nought but very small steps.
Do not be afraid of your weakness, dear Joseph. It is precisely your weakness that acts as a lodestone upon the all–sufficient grace of Christ. The words of Christ to the Apostle are also addressed to you: «My grace is enough for thee; my strength finds its full scope in thy weakness» (2 Corinthians 12:9). Learn to sing with the same Apostle: «Gladly therefore will I glory in my infirmities, that the power of Christ may dwell in me» (2 Corinthians 12:9).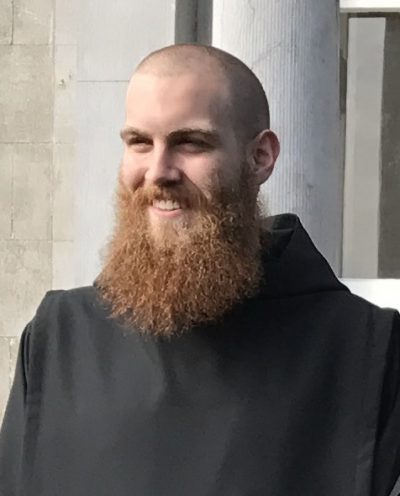 And you, dear Nathan, wrote me last year to say that you were praying to have ears always attentive to the words of Saint Benedict. Saint Benedict still speaks to those who approach him with open ears. The grace of Saint Benedict's paternity over souls is in a constant state of expansion. He welcomes you today with no less solicitude and tenderness than he showed to the young Maurus and Placid over fifteen centuries ago. Saint Benedict says to you and to Joseph today, even as he says still to me and to each of your brethren here: «Hearken, O my son, to the precepts of thy Master, and incline the ear of thine heart; willingly receive and faithfully fulfil the admonition of thy loving Father, that thou mayest return by the labour of obedience to Him from Whom thou hadst departed through the sloth of disobedience» (Prologue).
You also wrote me, dear Nathan, that Saint Benedict had begun to teach you that peace is not the absence of the Cross, and that the true pax benedictina would always be found inter spinas. Saint Benedict enjoins me to set before you «all the hard and rugged paths by which we walk towards God» (Chapter 58). I will not, therefore, hide from you, Nathan, and from Joseph, that the monastic way is a spiritual combat, a daily struggle, «for our wrestling is not against flesh and blood; but against principalities and powers, against the rulers of the world of this darkness, against the spirits of wickedness in the high places» (Ephesians 6:12). Take to heart, then, what Saint Athanasius relates concerning the spiritual combat of our father, Saint Antony of the Desert: «The Lord was working with Antony — the Lord who for our sake took flesh and gave the body victory over the devil — so that all who truly fight can say, ‹yet not I, but the grace of God with me›» (Life of Saint Antony; 1 Corinthians 15:10).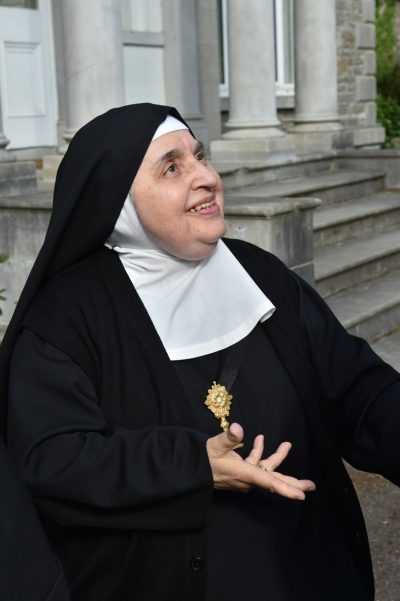 Among the many beautiful things that Madre Paola said to us was that she prayed for fifteen years to obtain a burning love of the Most Holy Sacrament of the Altar, and that, having received this love from Love, she lives now in complete security and without fear. Madre Paola further said that we, of ourselves and by ourselves, can neither solve our problems, nor calm the storms that rage within us and about us. We can do but one thing: go before Jesus in the Most Holy Sacrament of the Altar and remain at His feet. There, almost imperceptibly, without the formulation of fine phrases or the thinking of lofty thoughts, we will discover that the obstacles we thought immovable and insurmountable melt away. The Madre's teaching is that of Saint Benedict himself: «Not for our much speaking, but for our purity of heart and tears of compunction shall we be heard» (Chapter 20).
You have, dear sons, the immense privilege and joy of living under the same roof as Jesus Christ in the Sacrament of His Love. «Seek ye the Lord, while he may be found: call upon him, while he is near» (Isaias 55:6). There is no difficulty so great that it cannot be solved and resolved at the feet of Gesù sacramentato.
In all these things we overcome, because of him that hath loved us. For I am sure that neither death, nor life, nor angels, nor principalities, nor powers, nor things present, nor things to come, nor might, nor height, nor depth, nor any other creature, shall be able to separate us from the love of God, which is in Christ Jesus our Lord.(Romans 8: 37–39).
Never grow accustomed to the miracle of the real presence in this house of the hidden Jesus. Understand, dear sons, in relation to the Most Holy Sacrament of the Altar, the comforting words of Our Lord that Saint Benedict enshrines in his Prologue: «And when you have done these things, My eyes will be upon you, and My ears will be open to your prayers; and before you call upon Me, I will say unto you, Behold, I am here». I pray today, dear sons, that you will never be without the singular grace that Saint John Paul II called lo stupore eucaristico, Eucharistic amazement. Thus will you go forward in your new Benedictine life, day after day, «laying aside all earthly care, so as to welcome the King of Kings who comes escorted invisibly by angelic hosts» (Cherubic Hymn, Divine Liturgy of Saint John Chrysostom).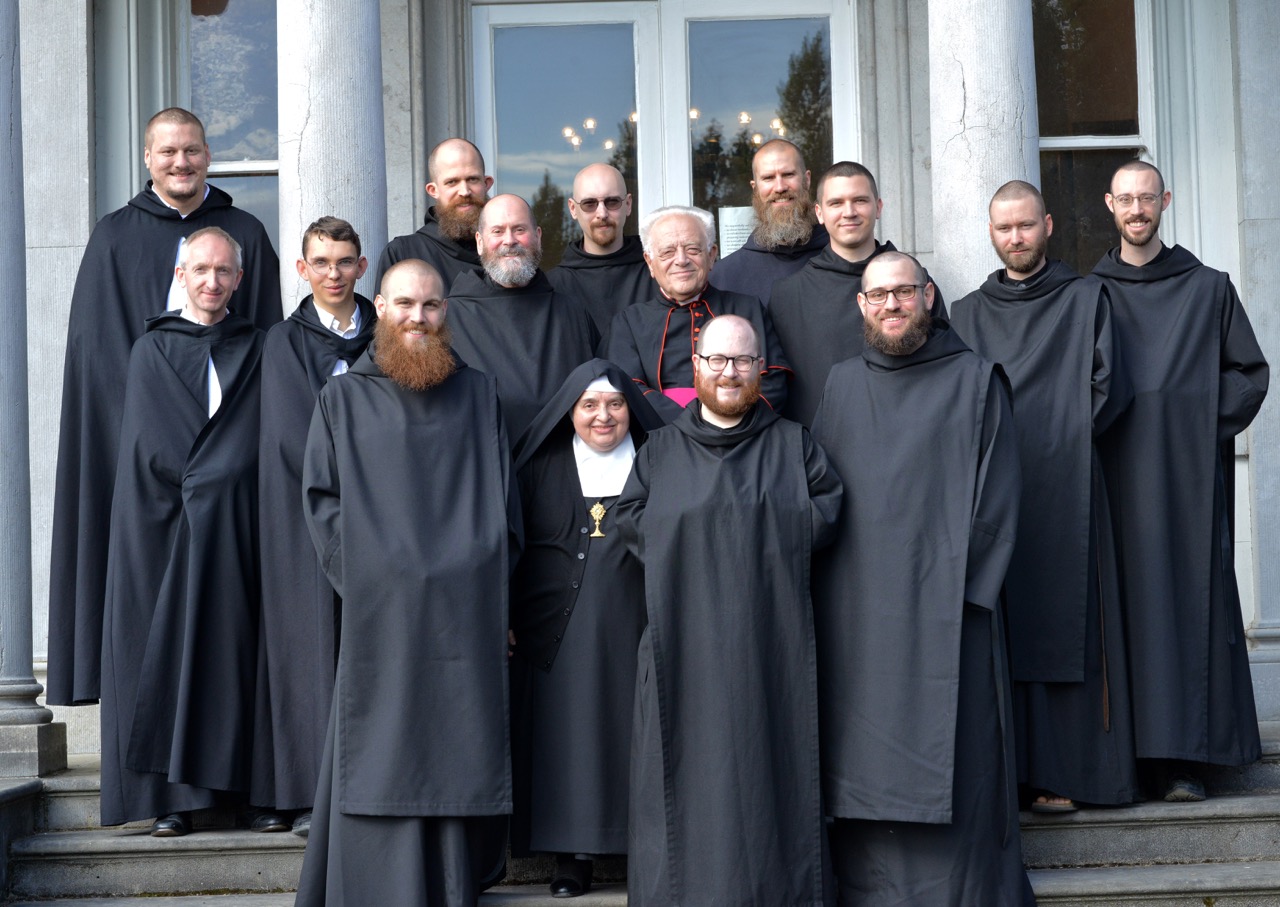 And, finally, dear sons, know that the monastic journey you begin today will be made sweet at every hour by the presence of the Woman given us by Jesus in the very hour of His immolation. Ecce mater tua (John 19:27). Imitate the beloved disciple who took the Mother of God in sua, that is, into all that was his, allowing the fragrance of her virginal presence to penetrate every part of his life, and even the most secret corners of his heart. The Mother of God, the Queen of the Cenacle, is our heavenly abbess; go to Mary so often as you need the consolation of her presence. Her maternal heart will never be closed to you. And should you ever come to lack the joy of the Holy Ghost, she will turn to her Son and say with an irresistible confidence, Vinum non habent, «They have no wine» (John 2:3). Her concern is, even as Saint Benedict says concerning the cellarer of the monastery, «that no one may be troubled nor grieved in the house of God» (Chapter 31).